Polyester Fiberpile Shirt and Bib Overall
The polyester fiberpile shirt and bib overall are new ECWCS development items. The shirt serves as the primary insulating layer on the upper body. The bib overall is used as an additional layer for temperatures below -25°F and down to -60°F.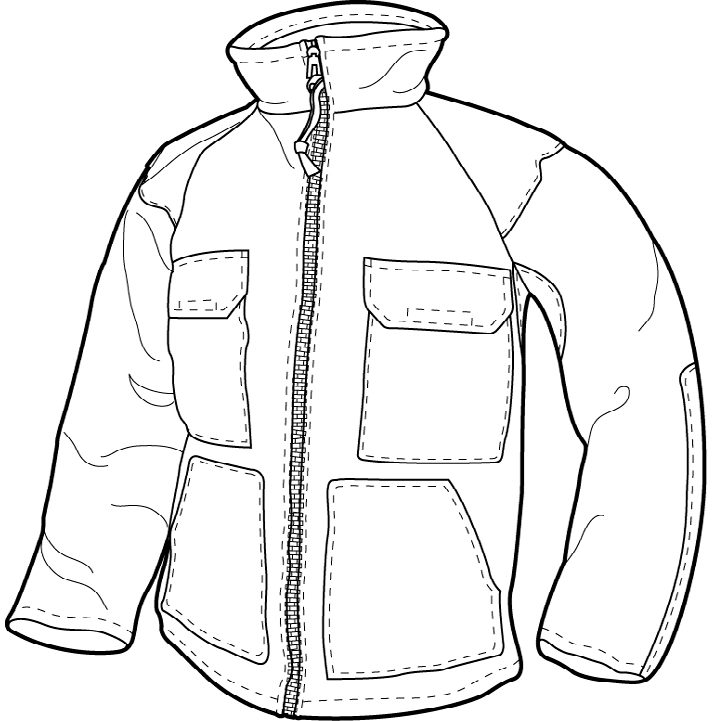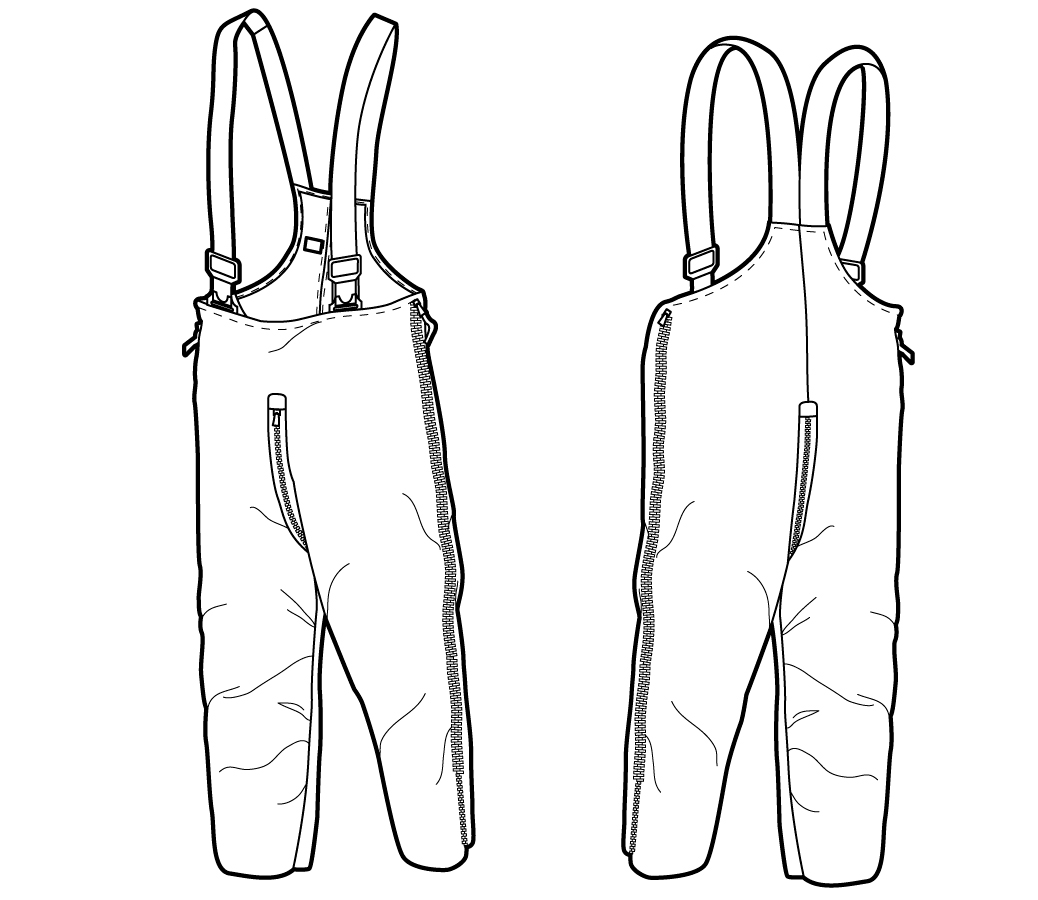 Materials Used
The shirt and the bib overall are made of a brown colored (brown 463), knitted, polyester fiberpile material conforming to class 4, MIL-C-43251, because of which the shirt and bib overall are called "bear suit".
Description of Item
The shirt is a long sleeve, front opening type garment with hook and pile cuff tabs, two chest cargo style pockets, two lower handwarmer pockets and a fold over collar that converts to a turtleneck when the front slide fastener is completely closed. A black elastic nylon drawcord with barrel lock is at the waist. The shoulders, underarms, sleeves, and pockets are reinforced with plain weave black polyester/cotton material
The overall has adjustable elastic suspenders with quick release buckles, and full length zippers at the side seams and a fly slide fastener enable two-way openings. The quick release buckles are worn in front.
Specifications
Nomenclature
SHIRT, COLD WEATHER, POLYESTER FIBERPILE
SHIRT, COLD WEATHER, SYNTHETIC FIBER PILE
OVERALL, BIB, COLD WEATHER, FIBERPILE
OVERALLS, COLD WEATHER, SYNTHETIC FIBER PILE
Logistics
Shirt; PGC: 01905

X-Small:

8415-01-228-1353

Small:

8415-01-228-1354

Medium:

8415-01-228-1355

Large:

8415-01-228-1356

X-Large:

8415-01-228-1357

Overalls; PGC: 01928

X-Small

Short/Regular:

8415-01-228-1323

Long:

8415-01-228-1324

Small

Short/Regular:

8415-01-228-1325

Long:

8415-01-228-1326

Medium

Short/Regular:

8415-01-228-1327

Long:

8415-01-228-1328

Large

Short/Regular:

8415-01-228-1329

Long:

8415-01-228-1330

X-Large

Short/Regular:

8415-01-228-1331

Long:

8415-01-228-1332
Improvement