Insulated Pneumatic Mattress
The insulated pneumatic mattress is inflated by mouth and is intended for use in conjunction with sleeping bags.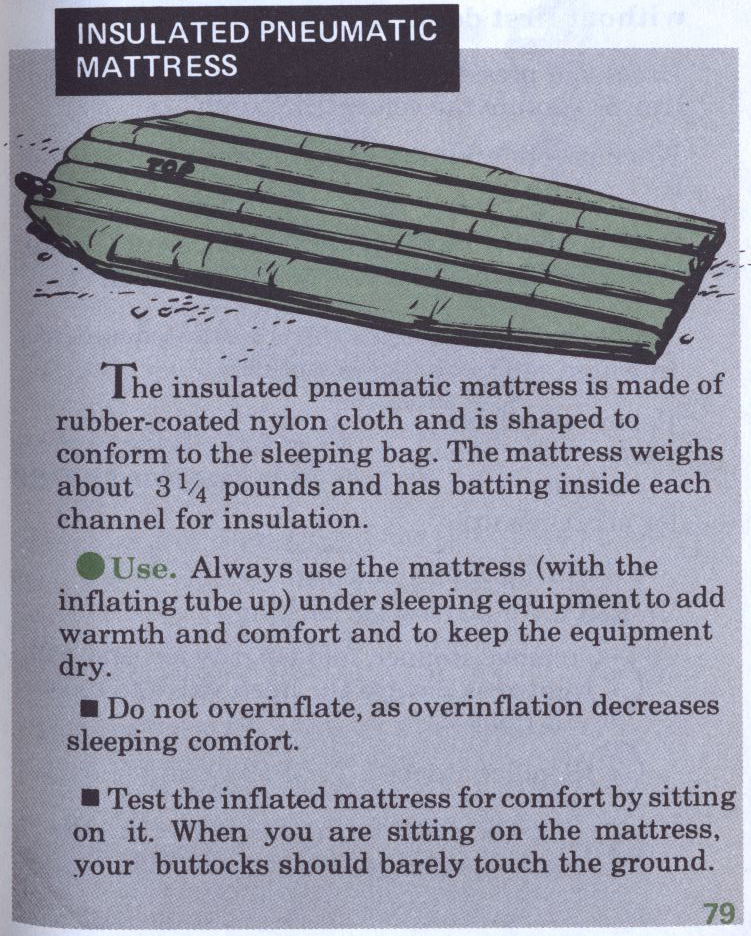 Description
The mattress is fabricated of plain weave, nylon cloth coated on both sides with natural and/or synthetic rubber. The inner area is coated black in color and the outer surface has a thinner cover of Olive Green 207 coating. A 5 oz/sq yd polyester batting is cemented into each of the channels. [1]
Specification
Nomenclature
MATTRESS, PNEUMATIC, (INSULATED)
Logistics
8465-00-518-2781

8465-01-136-5855

(modified by coating compound)
Notes
↑ TM 10-8400-201-23. 1970 with changes 1-7. Chapter 2.