Snow Camouflage Parka
The M-1950 snow camouflage parka is intended for wear as an outer garment to provide camouflage in snow areas. The parka is intended for camouflage only and is not a substitute for outer garment.

Description
The parka is a roomy garment having hand openings with flaps, snap fastener front closure, elastic wrists, and drawcords at waist, hood and bottom.
Material
The parka is fabricated essentially of permeable cotton oxford cloth conforming to Type I, class 1 of MIL-C-10859 (later replaced by cotton/nylon oxford cloth, quarpel treated, conforming to class 1 of MIL-C-3924).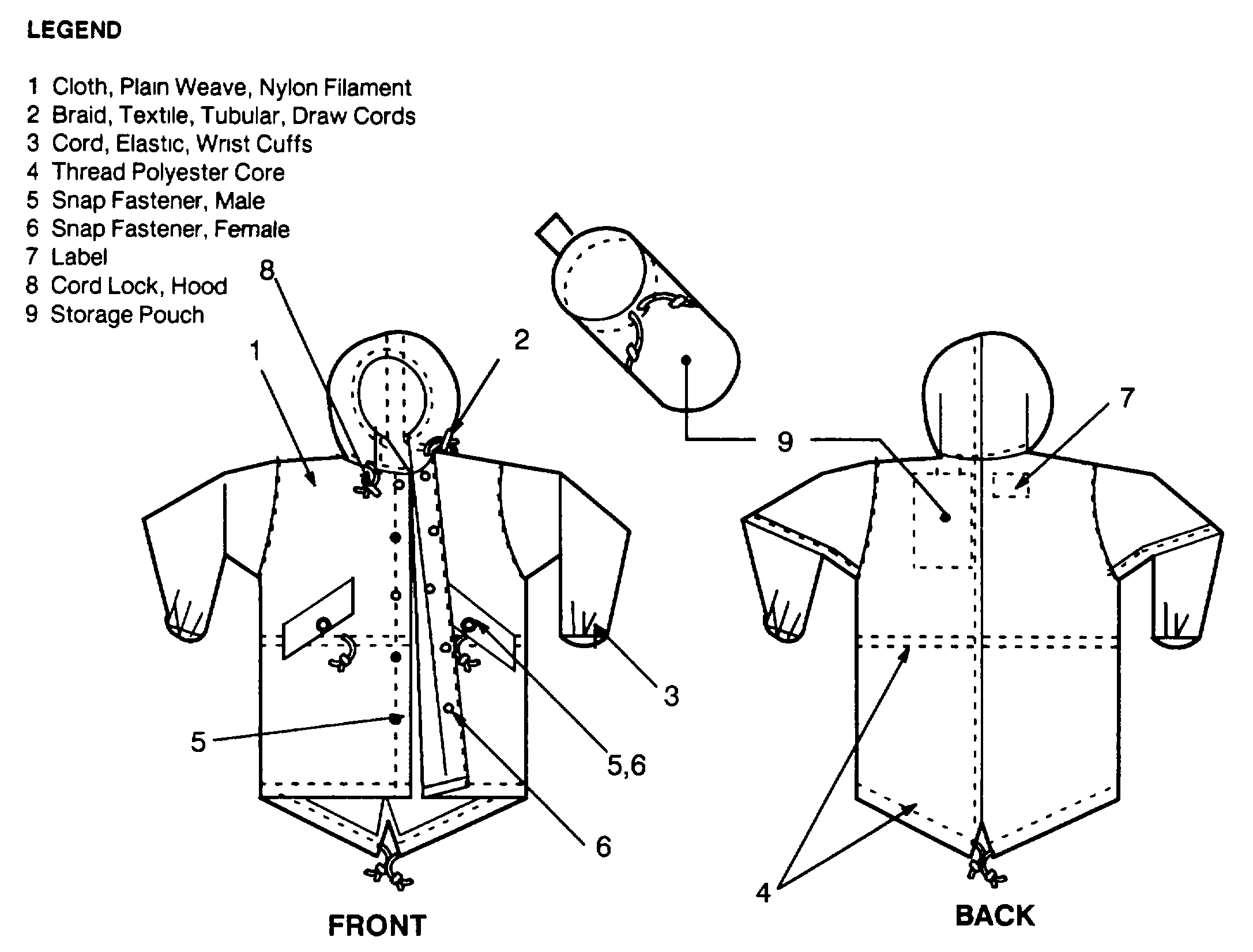 Redesign
Later model parka, conforming to MIL-P-0010809H(GL) and A-A-55317, has cord locks for the hood drawcord, one snap fastener at the base of the hood, a self-storage pouch with a tab attached to center back neck. The parka is made of a nylon filament, plain weave, lightweight cloth conforming to MIL-C-44431. The parka is compatible with ECWCS.
Specification
Nomenclature
PARKA, FIELD, OVERWHITE, M-1950
Logistics
Improvement
Marine Corps MCWCS Snow Camouflage Parka and Trousers
Army 4-color snow camouflage parka, PGC: 00101, GL/PD 15-07[2]

Small Regular:

8415-01-673-1538

Medium Regular:

8415-01-673-1543

Medium Long:

8415-01-673-1544

Large Regular:

8415-01-673-1545

Large Long:

8415-01-673-1547

X-Large Regular:

8415-01-673-1546
References
Notes
↑ https://www.fbo.gov/spg/DLA/J3/DSCP-C/SPE1C1-17-R-0050/listing.html
↑ SPE1C1-19-R-0080: https://sam.gov/opp/7f01f40c67600a19fd8505e6d4ab0eaa/view