Extreme Cold Weather Parka
The M-65 extreme cold weather parka ensemble is made up of a shell and a button-in quilted liner which is attached inside the shell for extra warmth. The parka ensemble is worn as an outer garment in cold-dry climate with a fur-ruffed hood for increased head protection.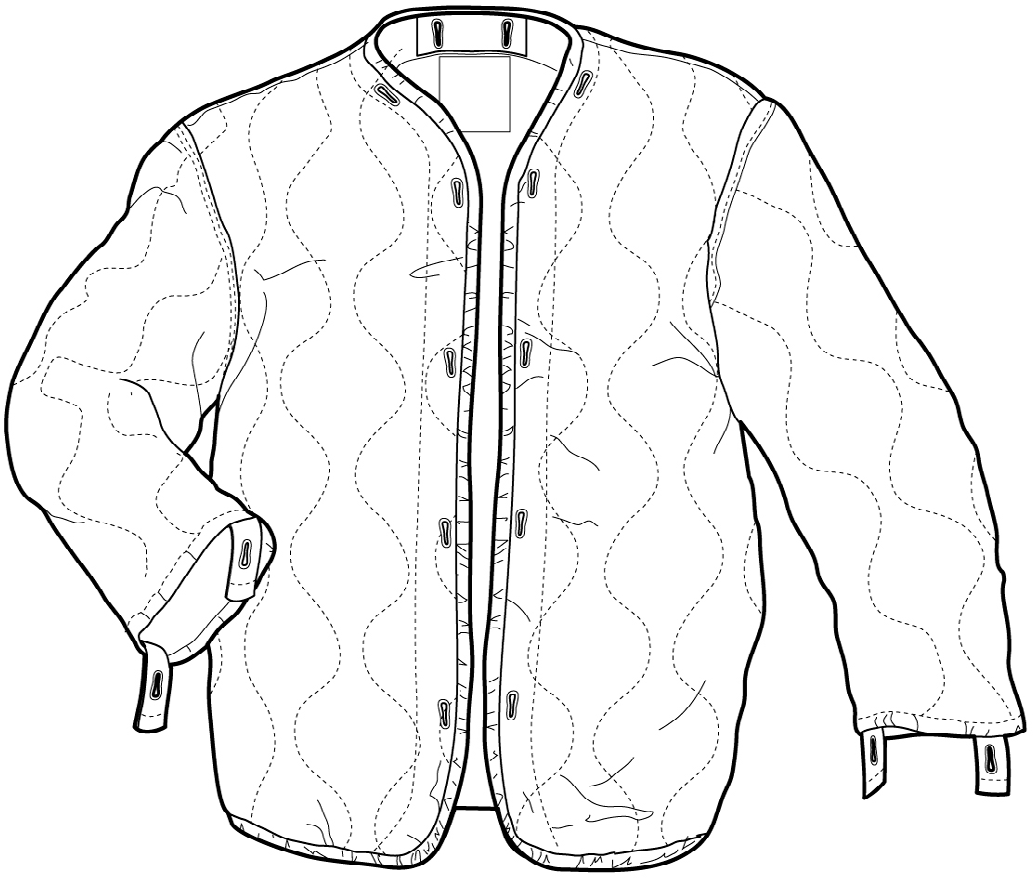 Description of Item
The parka is a three-quarter length, single breasted outer garment without hood and with slide fastener front closure with snap fasteners, sleeves with adjustable cuffs, two slit type breast pockets with flap and snap fastener closure, waist and hem line drawcords, a split lower back (fishtail), inside buttons for attachment of liner, and buttonholes on stand-up collar for attachment of fur ruffed hood. The drawstrings at bottom can be tied around each thigh to provide greater freedom of movement and an additional water repellent surface to sit on.
The liner has buttonholes at neck, along both sides of front opening and on sleeve tabs at wrists.
Materials Used
The parka is made of Olive Green 107, water repellent, cotton warp and nylon filling oxford cloth conforming to MIL-C-3924.
The liner is made of nylon fabric quilted to a polyester batting material conforming to type IV, class 1, style a of MIL-B-41826.
Specifications
Logistics
Parka; LIN: N69904

X-Small:

8415-00-782-3216

Small:

8415-00-782-3217

Medium:

8415-00-782-3218

Large:

8415-00-782-3219

X-Large:

8415-00-782-3220

Liner; LIN: L70720

X-Small:

8415-00-782-2881

Small:

8415-00-782-2882

Medium:

8415-00-782-2883

Large:

8415-00-782-2884

X-Large:

8415-00-782-2885

Hood

one size:

8415-00-782-3004

[pdf]