Heavy Duty Poncho
The poncho is intended to be used as a rain garment, ground sheet, blanket, sleeping bag cover, or shelter half.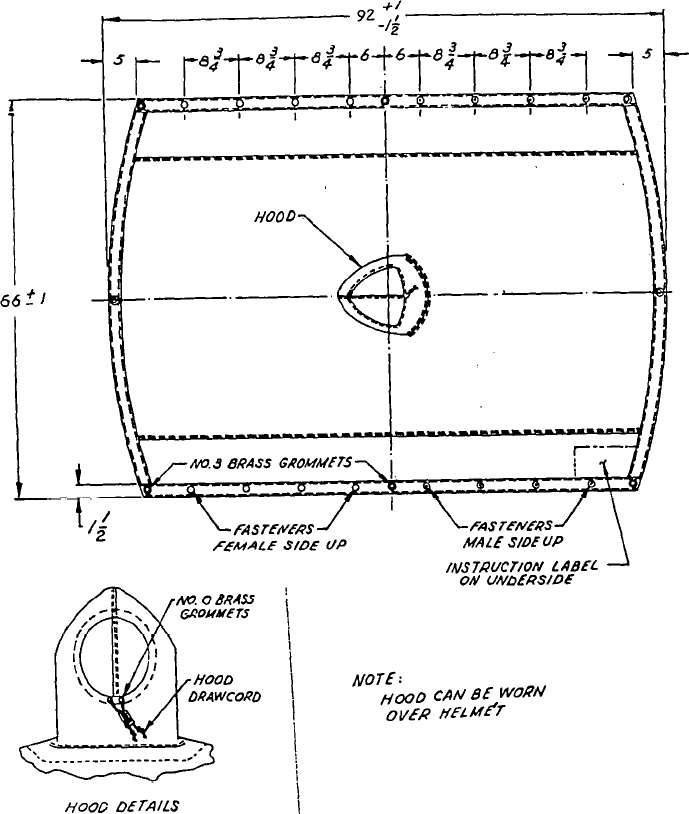 Description
The poncho has sides and ends that are hemmed and are equipped with snap fasteners for closing as well as grommets for attaching tent pin lines and liner tie laces. The poncho has a hood with drawcord for face opening adjustment. The poncho is olive green 207, measures 92 inches long by 66 inches wide and weighs approximately 2 pounds 11 ounces.
Material
The coated cloth utilized in fabrication of the poncho is 1.6-ounce nylon twill cloth, conforming to type I of MIL-C-577, coated on both sides with a thermoplastic vinyl chloride coating, conforming to MIL-C-40039.
Specification
Logistics