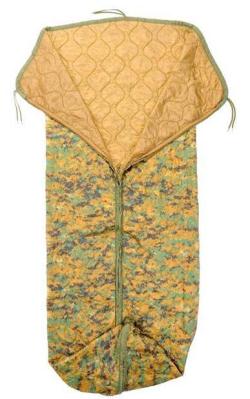 The all purpose liner (APL) is an improved poncho liner with a zipper closure.
The poncho liner is a polyester batting article covered with 3 plys of ripstop nylon, and is intended for use as a sleeping bag when used with a poncho, or as a blanket. The liner has eight tie tapes fot attaching it to the poncho.
Military specification MIL-L-43335 covers liners for the wet weather ponchos.