Combat Field Pack
The field pack is larger than the M-1961 field pack and made of nylon.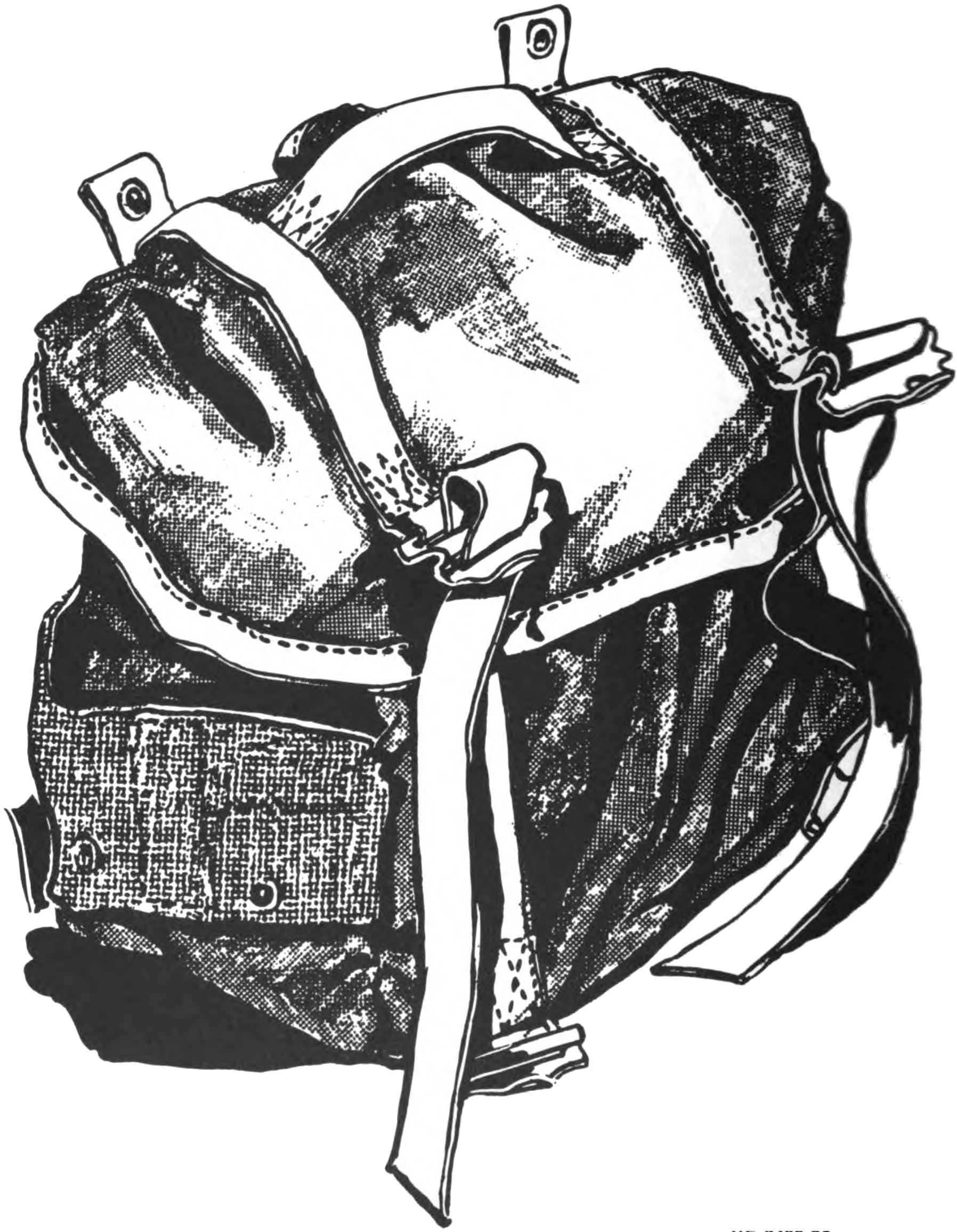 The field pack is fabricated of Army shade 106 olive green, water repellent treated, 7.25 ounce nylon duck, having a flap closure with buckle straps and a carrying handle. It is 9 1/4 inches wide, 10 3/8 inches high, 6 inches deep.
The back of the pack has two slide keepers, two webbing keepers with snap fastener closures and two eyelets so that the pack can be worn on the belt or on the suspender shoulder straps.
Specification
Federal Stock Number
8465-935-6825

8465-00-935-6825

was assigned to the training field pack conforming to MIL-F-43997
Similar Item
USMC M-1967 Load Carrying System[1] Nylon Cargo Field Pack (

8465-860-0314

)
Notes
↑ https://books.google.co.jp/books?id=bNwBzo7SC44C&pg=RA9-PA8#v=onepage&q&f=false