Tactical Assault Panel
The Tactical Assault Panel (TAP) replaces the Fighting Load Carrier to allow for quick-release of equipment in emergency situations. TAP is compatible with the quick release system of the improved outer tactical vest and soldier plate carrier system (SPCS). TAP can also be worn like a Ranger Assault Carrying Kit (RACK) using the external webbing harness.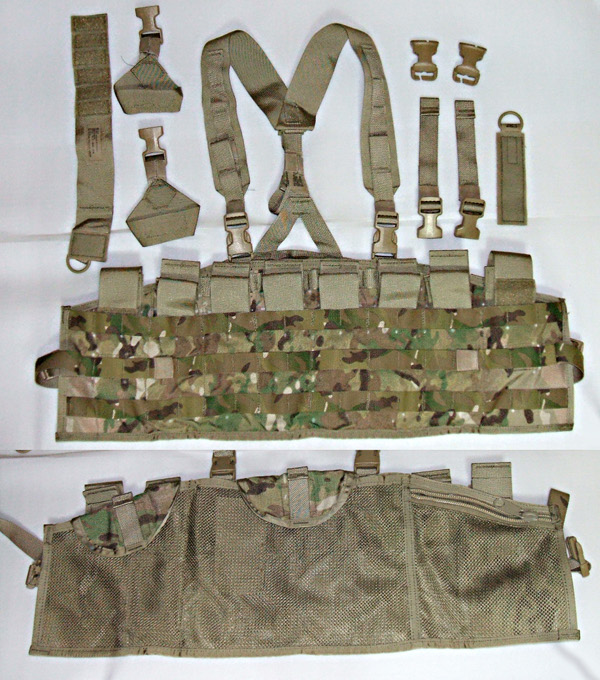 Component
Tactical Assault Panel. 1 ea.
Adapter Web Left Side. 1 ea.
Adapter Web Right Side. 1 ea.
SPCS Adapter. 2 ea.
Side Release Buckle, Female, slotted. 2 ea.
Harness. 1 ea.
Instruction
Logistics
UCP:

8465-01-583-6329

OEF-CP:

8465-01-580-0689

OCP:

8465-01-641-8924

Rifleman Set w/TAP:

8465-01-641-3485
Improvement
Advanced Tactical Assault Panel

(

A-TAP

) [1]

8465-01-682-0448

Rifleman Set w/ATAP:

8465-01-686-5578
Similar Item
Reference
http://www.baesystems.com/ProductsServices/bae_prod_tacticalassaultpanel.html
Notes
↑ https://www.dla.mil/Portals/104/Documents/TroopSupport/CloTex/2018%20JAPBI/Load%20Bearing-Body%20Armor.pdf?ver=2018-12-27-172433-060