Marine Corps Reversible Helmet Cover
The helmet cover is reversible (MARPAT woodland and desert camouflage pattern) and can be worn in both desert and woodland environments.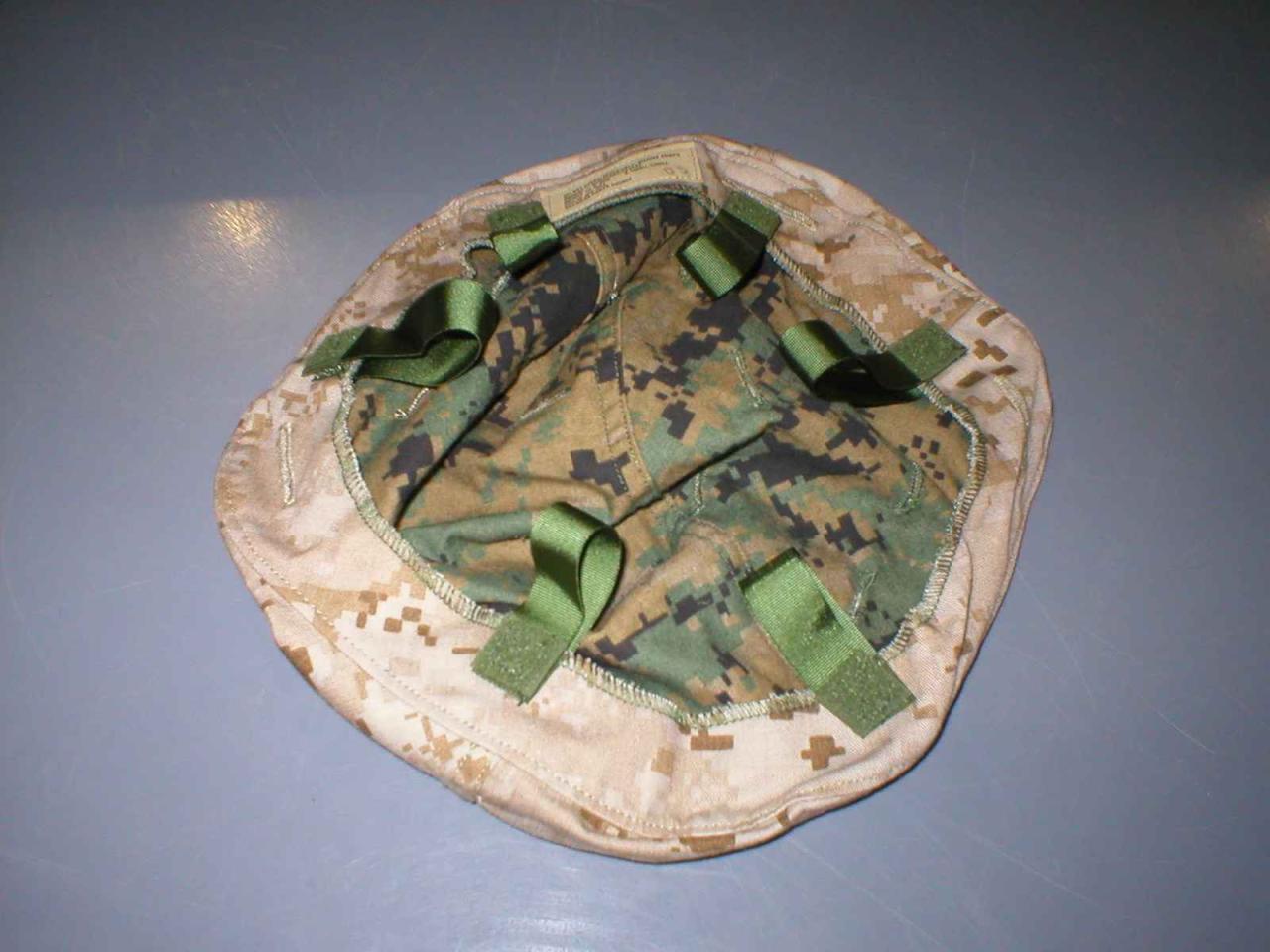 The cover is available in two types. The type I cover is designed to fit over the Personnel Armor Systems, Ground Troop (PASGT) helmet and the Marine Corps Lightweight helmet (LWH). The type II cover is designed to fit over the Modular Integrated Communications Helmet (MICH), with front and back openings, and crown loop fastener tape to accommodate communications equipment. The cover provides the helmet with signature reduction in the visible and near infrared spectral ranges, which provides against detection by visual observation or through passive night vision devices. The cover also provides noise reduction (softening noise if helmet strikes something). The cover contains buttonholes that allow for the attachment of indigenous plant material and other camouflage enhancing aids.
Specification
Logistics