Advanced Comabt Helmet Reversible Cover
The reversible cover is intended for camouflaging the Advanced Combat Helmet (ACH) in both the woodland and desert environments.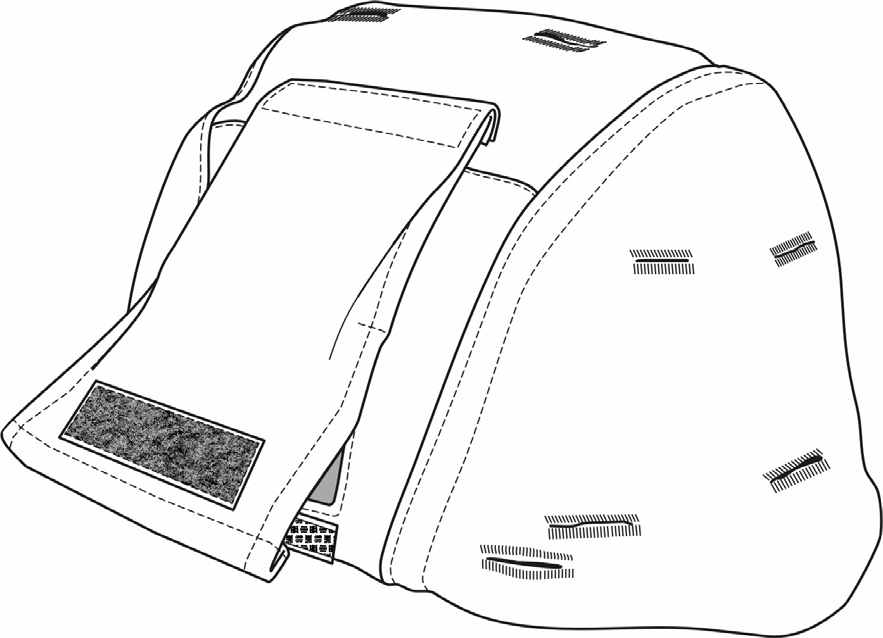 Description
The helmet cover is reversible and can be worn in both desert and woodland environments. The cover is designed to fit over the ACH. The cover provides the helmet with signature reduction in the visible and near infrared spectral ranges, which provides against detection by visual observation or through passive night vision devices. The cover also provides noise reduction (softening noise if the helmet strikes an object). The cover contains buttonholes that allow for the attachment of indigenous plant material and other camouflage enhancing aids. The Class 2 cover has a communications flap in the rear. The communications flap is used to store cables from the headset-microphone that is sometimes used with the helmet.
Material
The basic cloth for the reversible camouflage cover shall be 50%/50% nylon/cotton blend twill as specified in MIL-C-44031, Class 1 for the woodland side and MIL-C-44034, Class 3 for the desert side. The cloth shall be desert pattern on the face side and woodland pattern on the reverse or back.
Specification
National Stock Number
Class 1: without communications flap

Small/Medium:

8415-01-515-4671

Large/X-Large:

8415-01-515-4674

Class 2: with communications flap in the back; LIN: DA1554

Small/Medium:

8415-01-515-4662

Large/X-Large:

8415-01-515-4663