Winter Hood with Fur Ruff
The M-1951 winter hood with fur ruff is worn attached to either the coat or the parka as a component of the cold-dry uniform. The hood may be worn over the cotton field cap or the pile field cap. The steel helmet is not normally used with the hood. [1][2]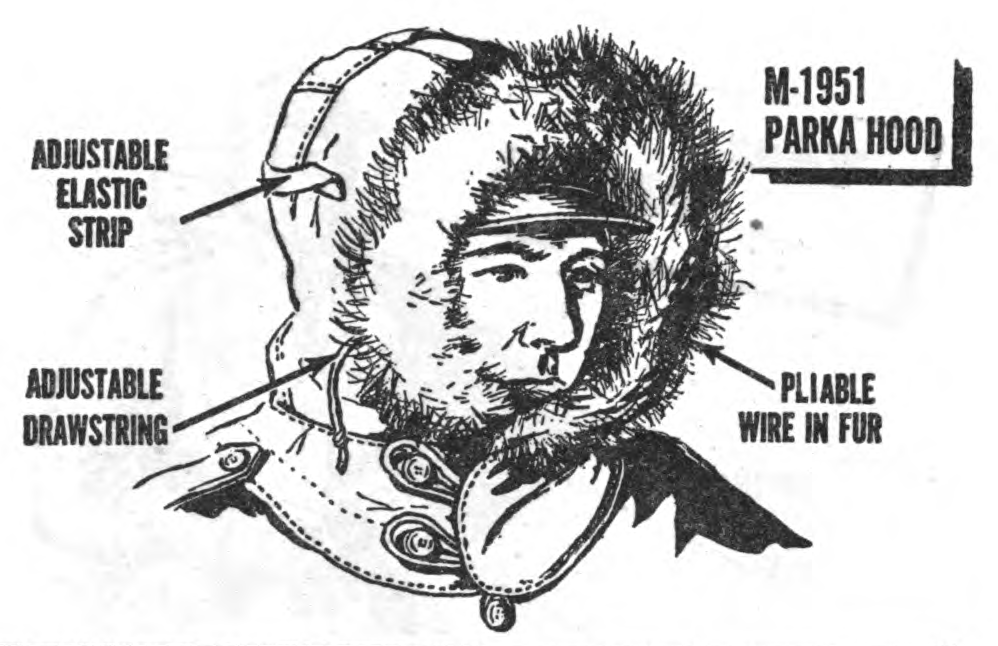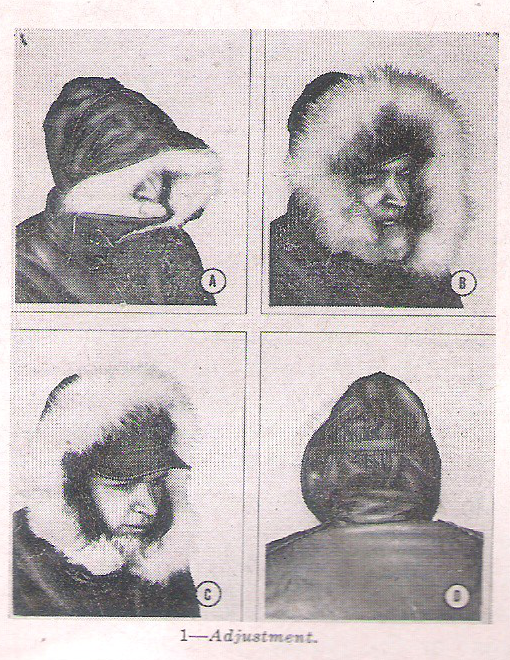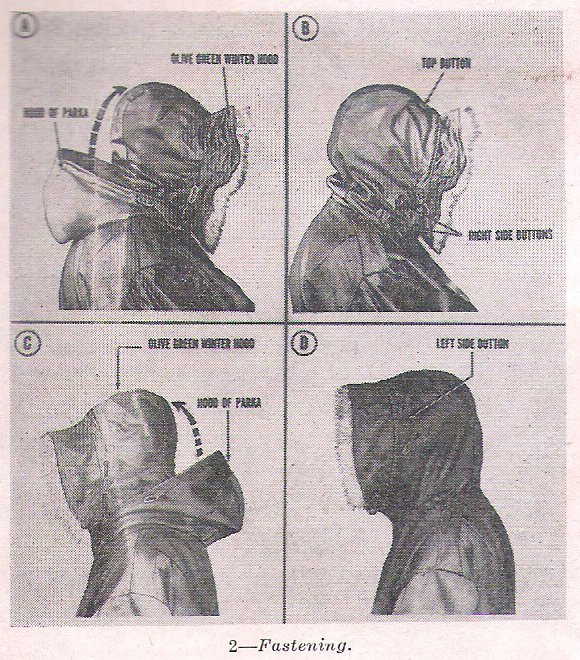 Instruction
Attach Hood to Field Jacket [3]

Lift up outer flap of hood
Insert turned-up collar of field jacket shell between flaps of hood. Button 4 buttons on inside of outer flap of hood to 4 buttonholes on outside of upturned collar of jacket.
Turn to the inside of field jacket. Button 4 buttonholes on inside flap of parka hood to 4 buttons on inside of field jacket.
Specification
Nomenclature
HOOD, PARKA, M-1951
HOOD, WINTER, COTTON WARP, NYLON FILLED, OXFORD, O.G. 107, W/FUR RUFF
Logistics
Replacement
Notes