Grid Fleece Underwear
The mid-weight grid fleece underwear is intended for wear by male and female military personnel of the USMC in mountainous and cold weather environments. It will provide improved moisture management, insulation and comfort when worn in intermediate to cold weather environments. It will be part of the Mountain/Cold Weather Clothing System and will replace the current polypropylene underwear set, and fleece pullover.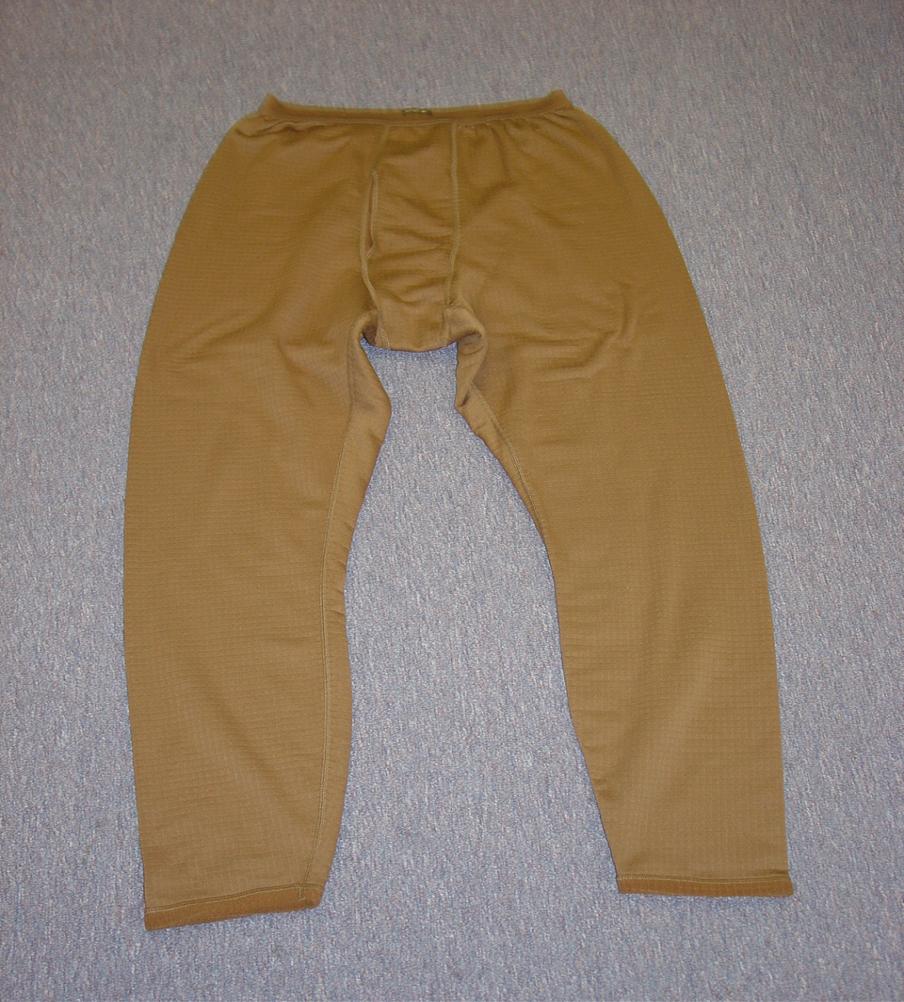 Description
The mid-weight undershirt is a 1/2 zip design with a mock turtleneck, an internal kangaroo pocket and long sleeves with a monkey paw design.
The drawers have an improved fly opening and a cuffless leg.
Material
The underwear comes in a Coyote stretch grid fleece material (a Polartec Power Dry fabric) that has wicking, low bulk and insulation characteristics.
Logistics
Pullover

; local TAMCN: VG011

X-Small Regular:

8415-01-555-3421

Small Regular:

8415-01-555-3422

[pdf]
Medium

Regular:

8415-01-555-3453

Long:

8415-01-555-3462

Large

Regular:

8415-01-555-3468

Long:

8415-01-555-3476

X-Large

Regular:

8415-01-555-3478

Long:

8415-01-555-3483

Drawers

; local TAMCN: VG012

X-Small Regular:

8415-01-555-3504

[pdf]
Small Regular:

8415-01-555-3509

Medium

Regular:

8415-01-555-3515

Long:

8415-01-555-3565

Large

Regular:

8415-01-555-3569

Long:

8415-01-555-3571

X-Large

Regular:

8415-01-555-3585

Long:

8415-01-555-3577
Similar Item
Improvement
References