Silkweight Underwear
The new next-to-skin underwear is intended for wear by male and female military personnel of the USMC in mountainous and cold weather environments. It will provide improved moisture management and comfort when worn in intermediate to cold weather environments. It will be part of the Mountain/Cold Weather Clothing System and will also replace the current lightweight CW underwear set.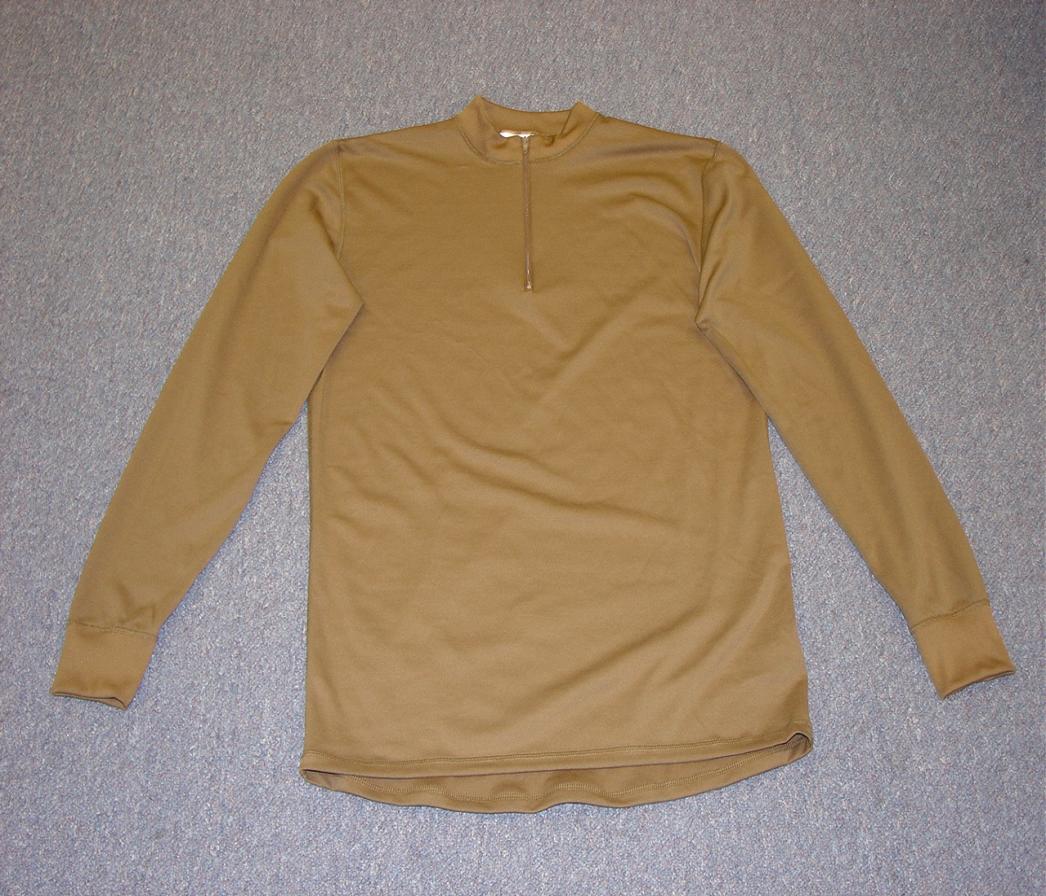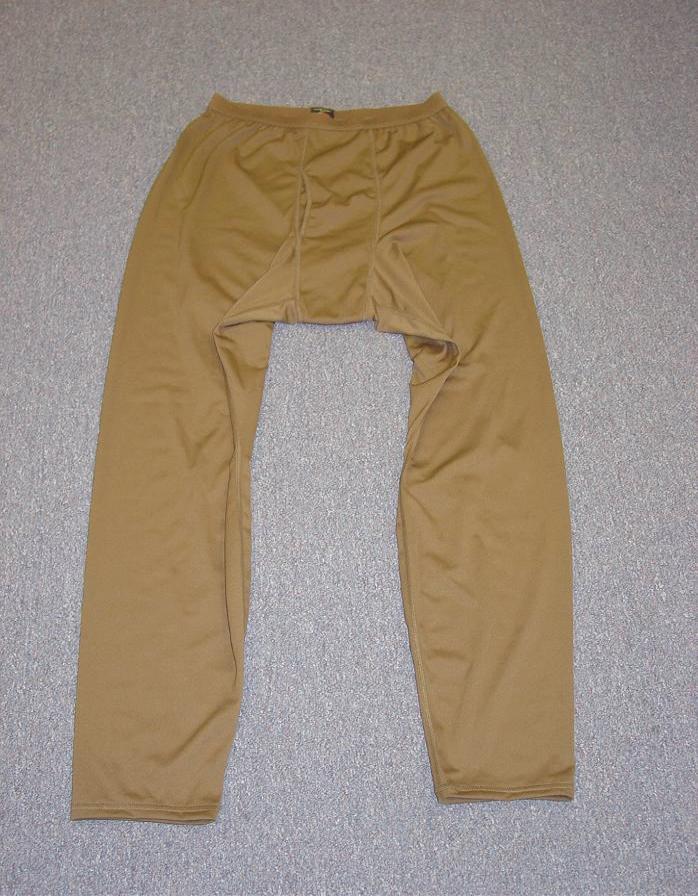 Description
The undershirt is a mock turtle neck undershirt with a zip closure and long sleeves with a monkey paw design.
The drawers have a front fly and a cuffless leg.
Material
The underwear comes in a Coyote silkweight material (a Polartec Power Dry fabric) that has both wicking and antiodor performance.
Logistics
Undershirt

; local TAMCN: VG009

X-Small Regular:

8415-01-555-0899

[pdf]
Small Regular:

8415-01-555-0901

Medium

Regular:

8415-01-555-0905

Long:

8415-01-555-0910

Large

Regular:

8415-01-555-0924

Long:

8415-01-555-0926

X-Large

Regular:

8415-01-555-0927

Long:

8415-01-555-0932

Drawers

; local TAMCN: VG010

X-Small Regular:

8415-01-555-0941

[pdf]
Small Regular:

8415-01-555-0942

Medium

Regular:

8415-01-555-0955

Long:

8415-01-555-1109

Large

Regular:

8415-01-555-1101

Long:

8415-01-555-1102

X-Large

Regular:

8415-01-555-1107

Long:

8415-01-555-1110
Similar Item
Improvement
References