Backpack Subsystem
The modified commercial Backpack Subsystem (UM21) contains a backpack, patrol pack, and butt pack. The backpacks state-of-the-art internal frame affords a stable platform sufficient to carry 120 lbs. effectively. The backpack transfers load efficiently from the shoulders to the waist and provides adjustments to fit the 5th - 95th percentile male SOF operator. The butt pack attaches to ELCS or the backpack; the patrol pack attaches to the backpack, and is compatible with the other SPEAR BALCS components.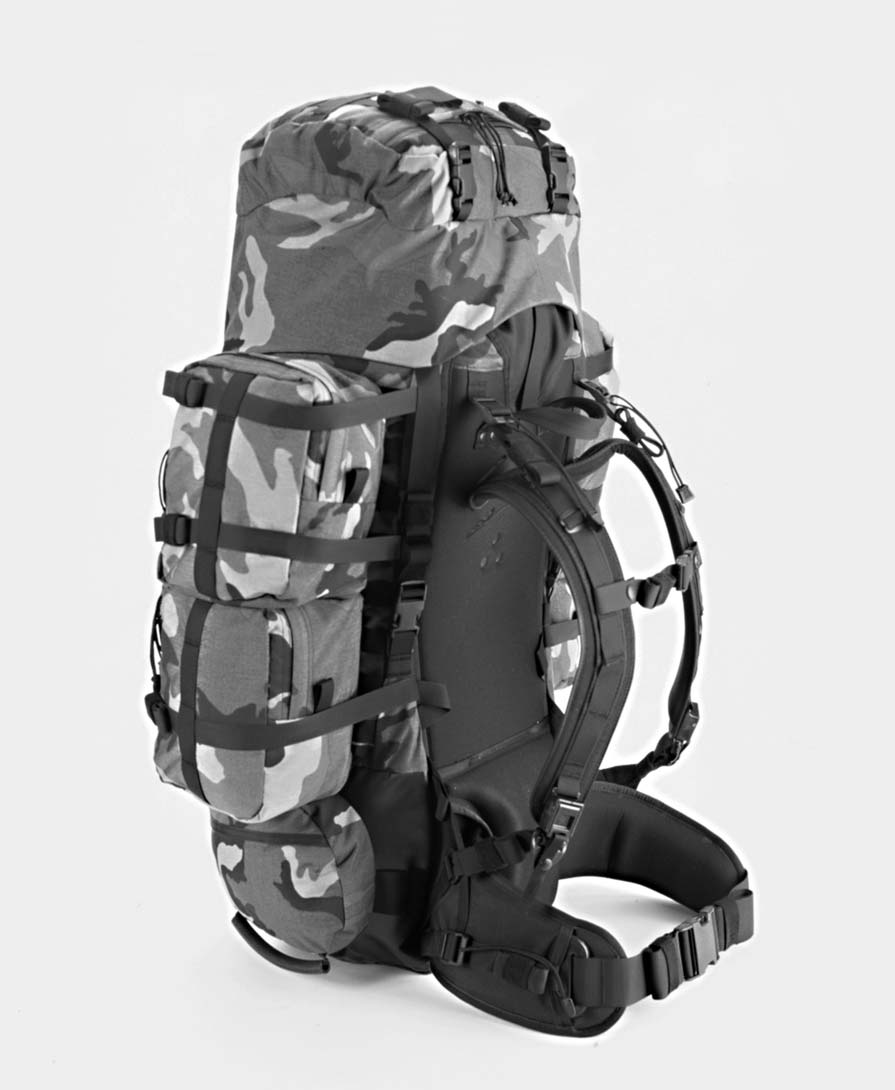 Components
Backpack

weight: 13 lbs.
volume:

top compartment: 592 cubic inches
main compartment: 3042 cubic inches
sleeping bag compartment: 1775 cubic inches
side pockets: 1692 cubic inches

load capacity: 120 lbs.

Patrol pack

weight: 6 lbs.
volume: 1945 cubic inches
load capability: 50 lbs.

Butt pack:

weight: 2 lbs.
volume: 507 cubic inches
load capability: 20 lbs.
Logistics
Backpack system

Woodland:

8465-01-478-5730

Backpack:

8465-01-478-5725

Patrol pack:

8465-01-478-5755

Butt pack:

8465-01-478-5743

Desert:

8465-01-478-5727

Backpack:

8465-01-478-5750

Patrol pack:

8465-01-478-5746

Butt pack:

8465-01-478-5740

Arctic cover

for backpack:

8465-01-478-5749

for parol pack:

8465-01-478-5744
Instruction
UM21 Universal Military Backpack Subsystem Use and Care Manual [pdf]