Deltoid Axillary Protector
The Deltoid Axillary Protector (DAP) (or Deltoid Axillary Protection System, DAPS) was developed in response to the improvised explosive device (IED) threats that soldiers face in Iraq. Unlike conventional threats, which usually come from the front, back, or above, IEDs throw shrapnel and spall at soldiers from below and from the sides. DAP enables soldiers to cover shoulder and upper arm areas as well as the armpit and underarm. The original Interceptor body armor design is open around the arms to allow air to circulate.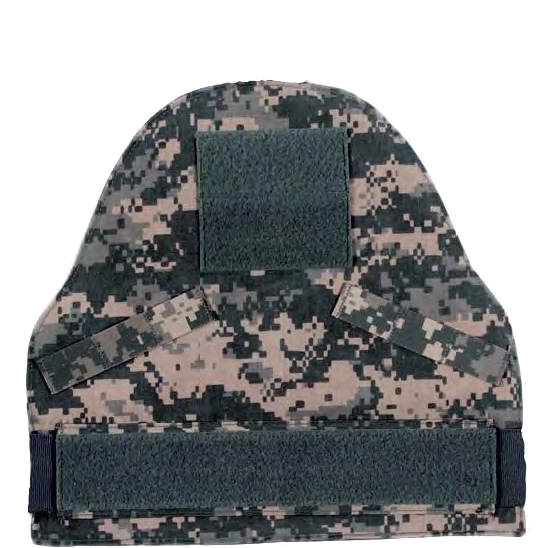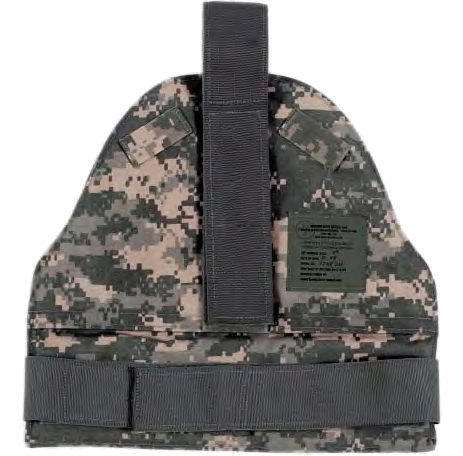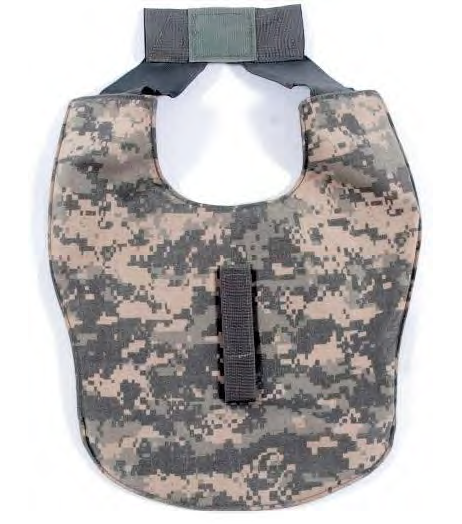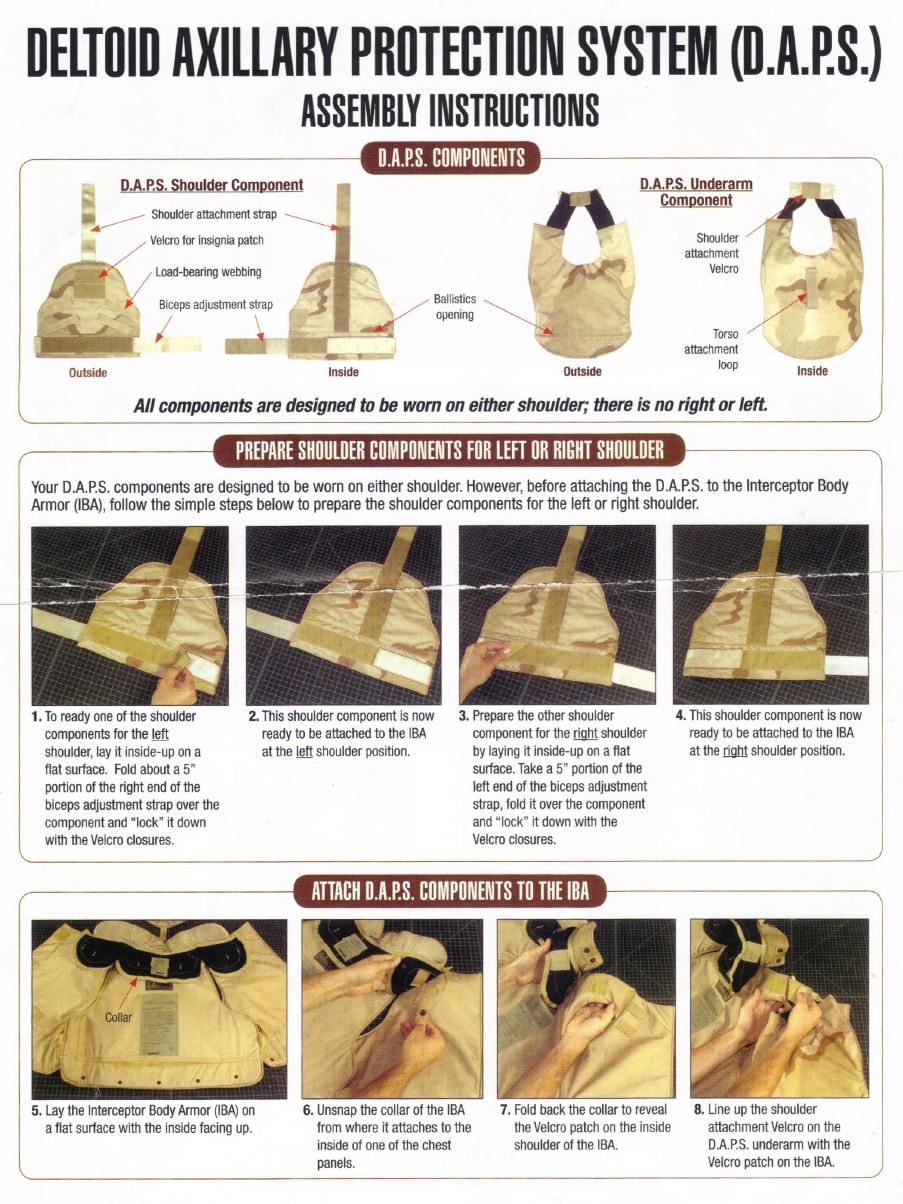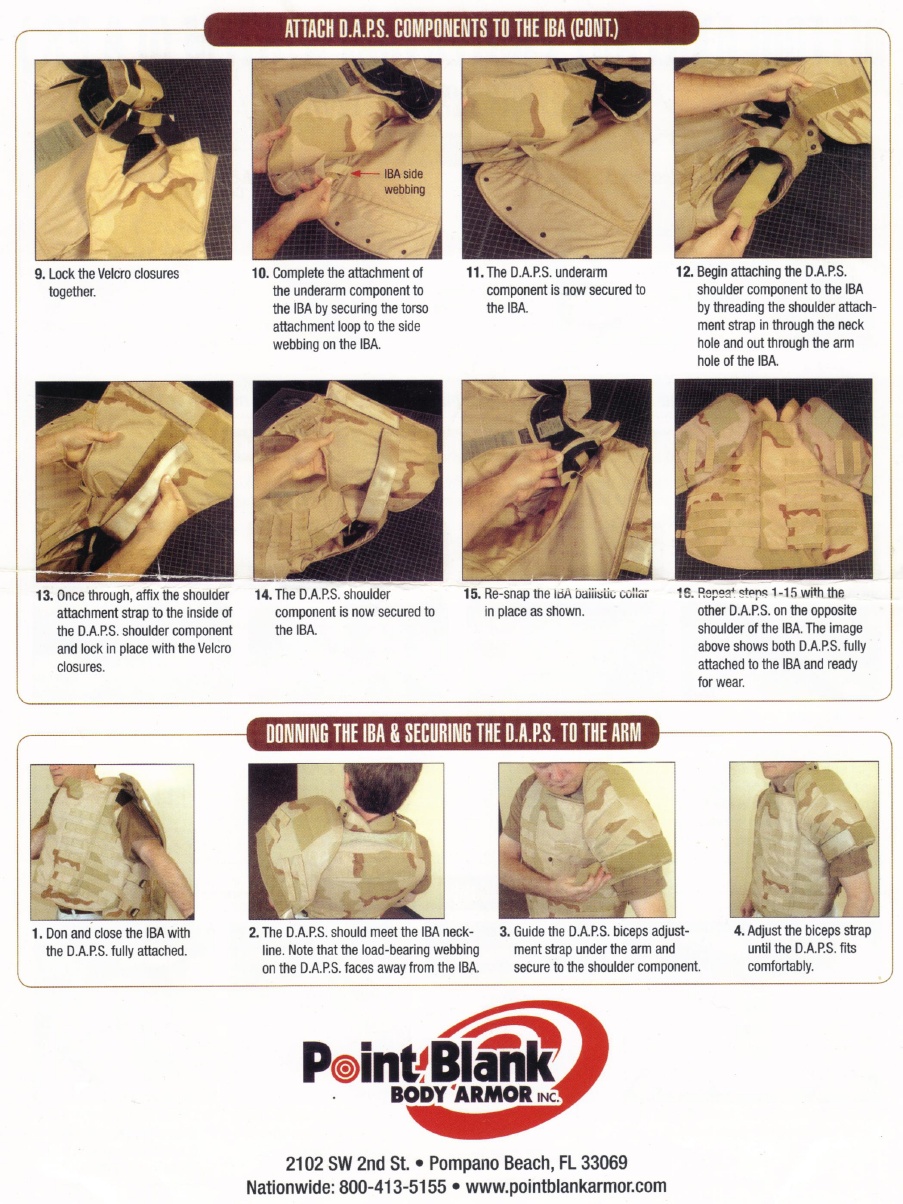 Component
DAP consists of two ambidextrous modular components:
the deltoid (upper arm) protector assembly, and
the axillary (underarm) protector assembly.
Each assembly consists of a soft ballistic insert and a outershell component.
The deltoid protector attaches at the shoulder of the outer tactical vest (OTV) and is secured around the wearer's arm with a strap.
The deltoid protector is interchangeable with the deltoid protector for the improved outer tactical vest.
The axillary protector is worn under the OTV and is attached to the underside of the shoulder portion of the OTV and to the interior adjustment strap on the lower side of the OTV.
The DAP provides the same level of protection as the OTV. They are issued as an assembly of two each deltoid and axillary protectors.
Specification
Logistics
DAP complete, one size; LIN: D89418

Woodland:

8470-01-520-7357

deltoid assembly:

8470-01-520-7355




outershell:

8470-01-520-7350

insert:

8470-01-520-7349

axillary assembly:

outershell:

8470-01-520-7443

insert:

8470-01-520-7348

Desert:

8470-01-520-7209

[pdf]


deltoid assembly:

8470-01-520-7446




outershell:

8470-01-520-7207

insert:

8470-01-520-7193

axillary assembly:

8470-01-520-7186




outershell:

8470-01-520-7448

insert:

8470-01-520-7445

UCP:

8470-01-526-9163

deltoid assembly:

8470-01-526-9667




outershell:

8470-01-526-9657

insert:

axillary assembly:

8470-01-526-9654




outershell:

8470-01-526-9643

insert:

8470-01-520-7450
Similar Item
Marine Corps Armor Protection Enhancement System
Reference
http://www.dau.mil/pubscats/pubscats/atl/2005_05_06/new_mj05.pdf
http://www.dau.mil/pubscats/pubscats/atl/2006_09_10/daw_so_06.pdf
http://pointblankenterprises.com/about-us/
http://www.pointblanksolutionsinc.com/Military/otvAccessories.php
http://www.sec.gov/Archives/edgar/containers/fix064/899166/000109230607000567/transcript111407.pdf