Enhanced Side Ballistic Insert and Ballistic Carrier
The Enhanced Side Ballistic Insert (ESBI) plates provide additional coverage as they protect the wearer's sides between the Enhanced Small Arms Protective Insert (ESAPI) plates worn inside the front and rear, and provide the same ballistic protection as the ESAPI.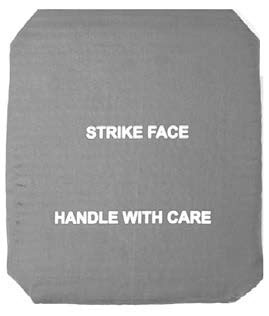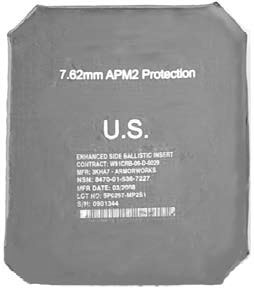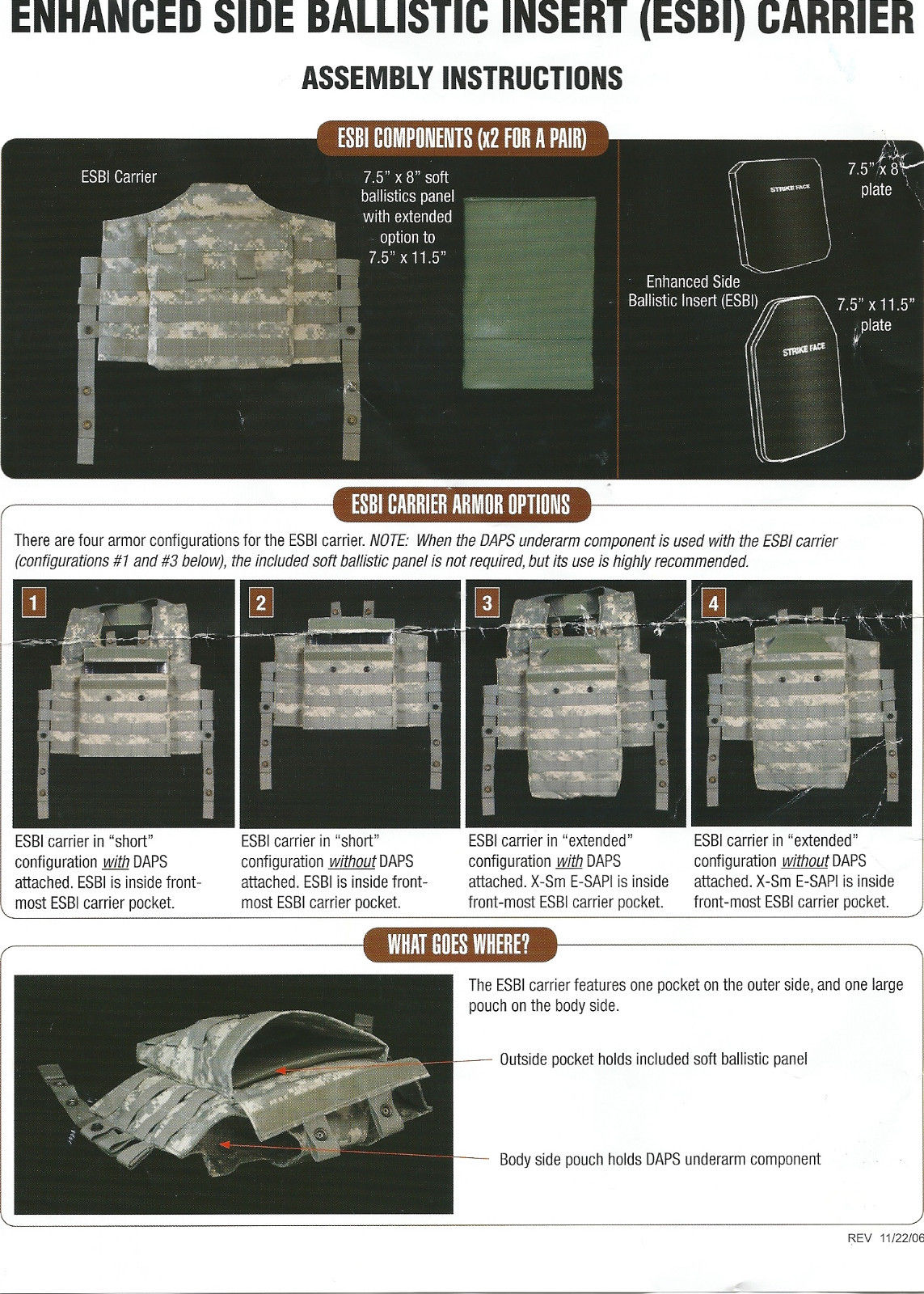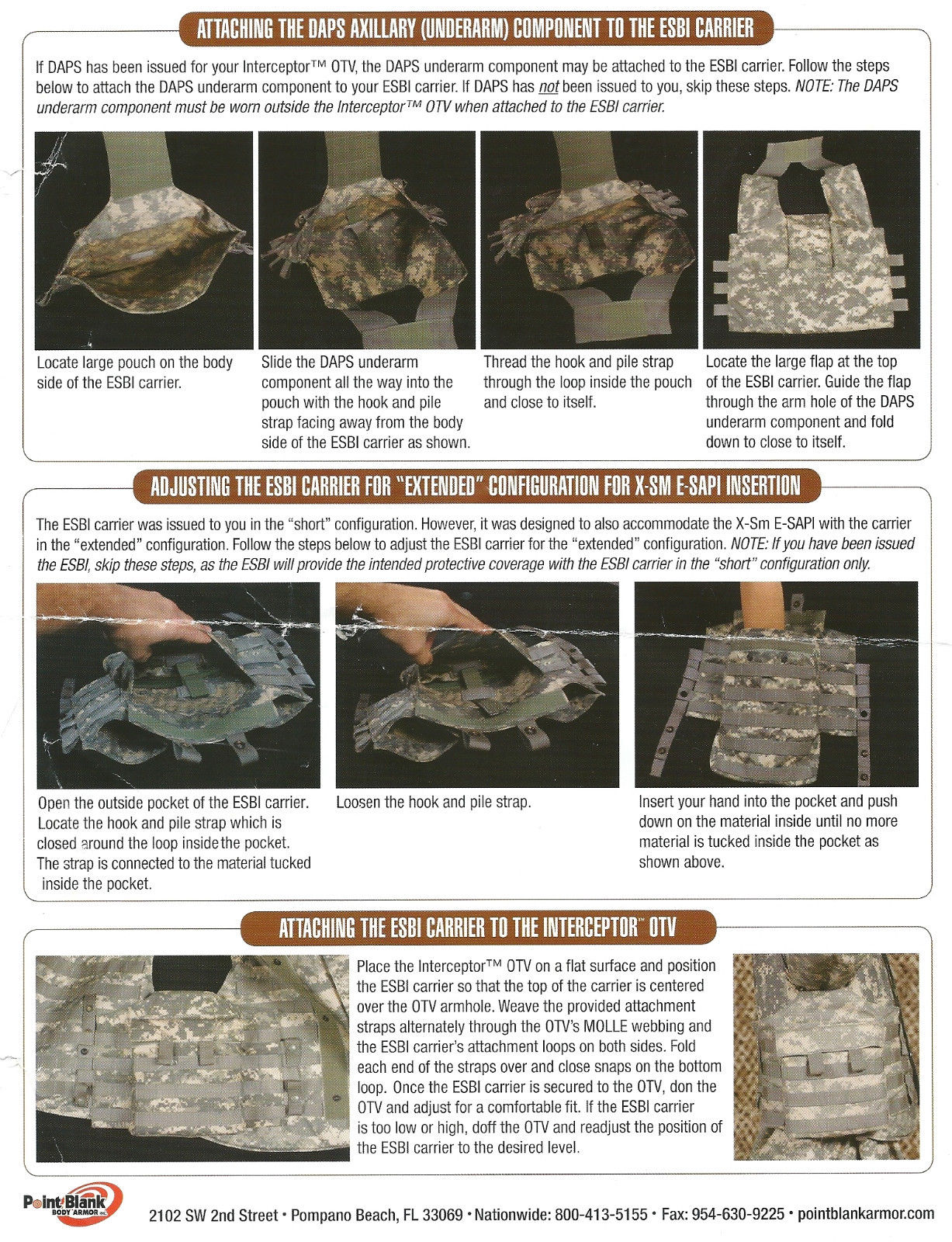 The carrier assembly attaches to the outer tactical vest by using the webbing on both the front and the back of the carrier. The carrier has one pocket on the outer side, and one large pouch on the body side. The outside pocket can accommodate X-Small ESAPI in extended configuration as well as the ESBI in short configuration. The body side pouch can accommodate the underarm component from the deltoid axillary protector.
Specification
ESBI plate:
ESBI carrier:
Logistics
7" x 8" plate:

8470-01-536-7227
Similar Item
Improvement
References
https://www.fbo.gov/spg/DLA/J3/DSCP-C/SPM1C1-07-R-0077/listing.html
http://www.ausa.org/publications/armymagazine/archive/2010/10/Documents/Weapons7_Individual_1010.pdf
Notes
↑ https://www.dla.mil/Portals/104/Documents/TroopSupport/CloTex/2019%20JAPBI/Body%20Armor.pdf?ver=2019-11-15-153039-180
↑ SPE1C1-20-R-0042: https://beta.sam.gov/opp/b29b68047edc4611a66887da739e6256/view