Enhanced Side Small Arms Protective Inserts and Ballistic Carriers
The Enhanced Side Small Arms Protective Inserts (enhanced side-SAPI, enhanced S-SAPI, or side-ESAPI) and ballistic carriers provide increased side torso protection for Marines. The Side-ESAPI replaced the Side Small Arms Protective Insert (Side-SAPI, S-SAPI).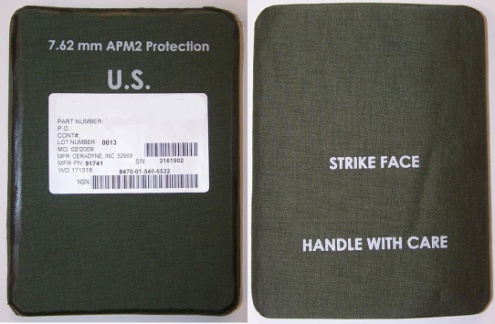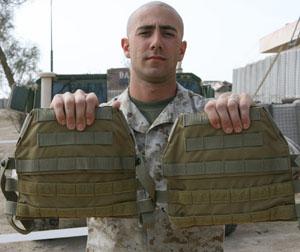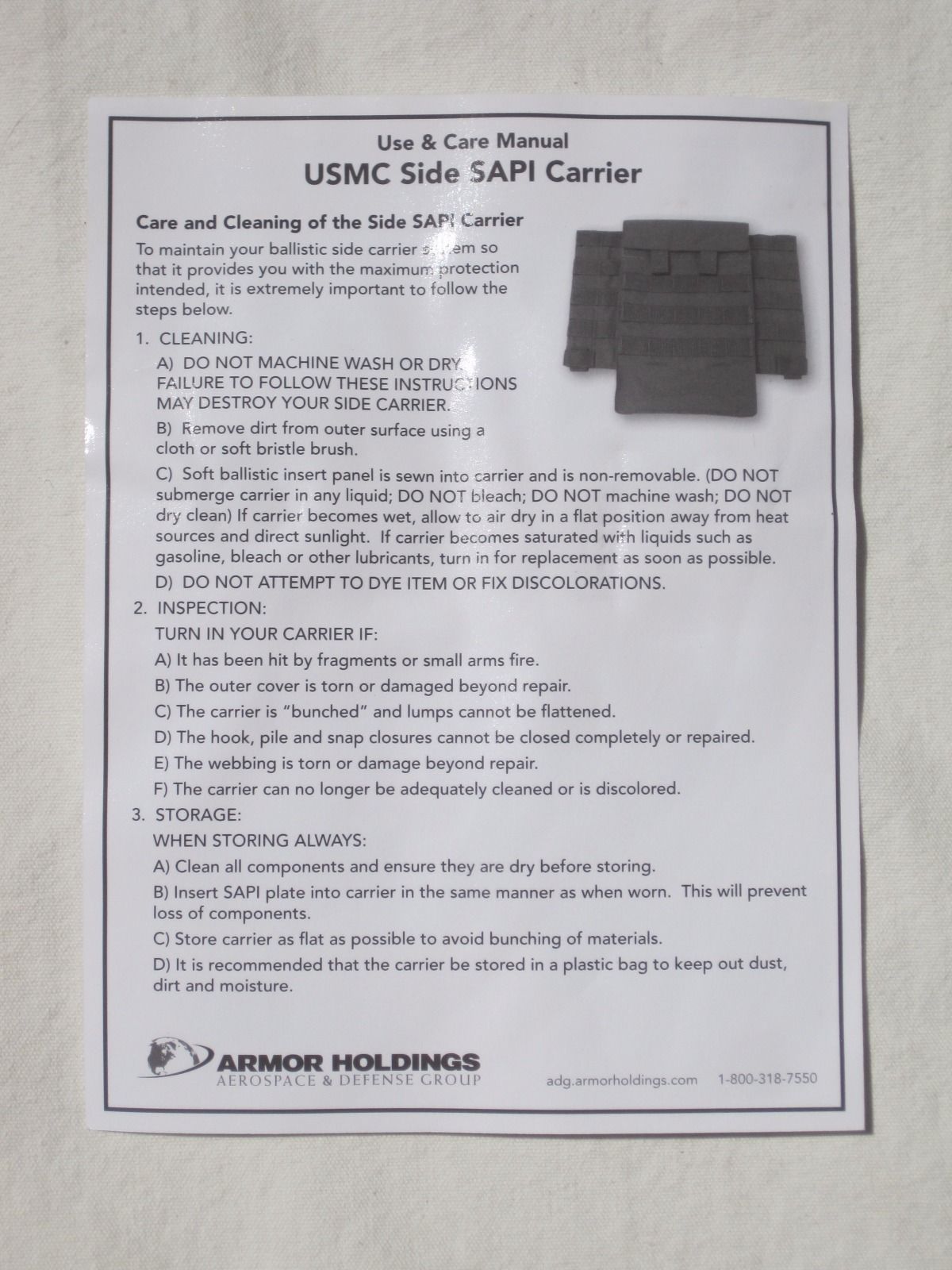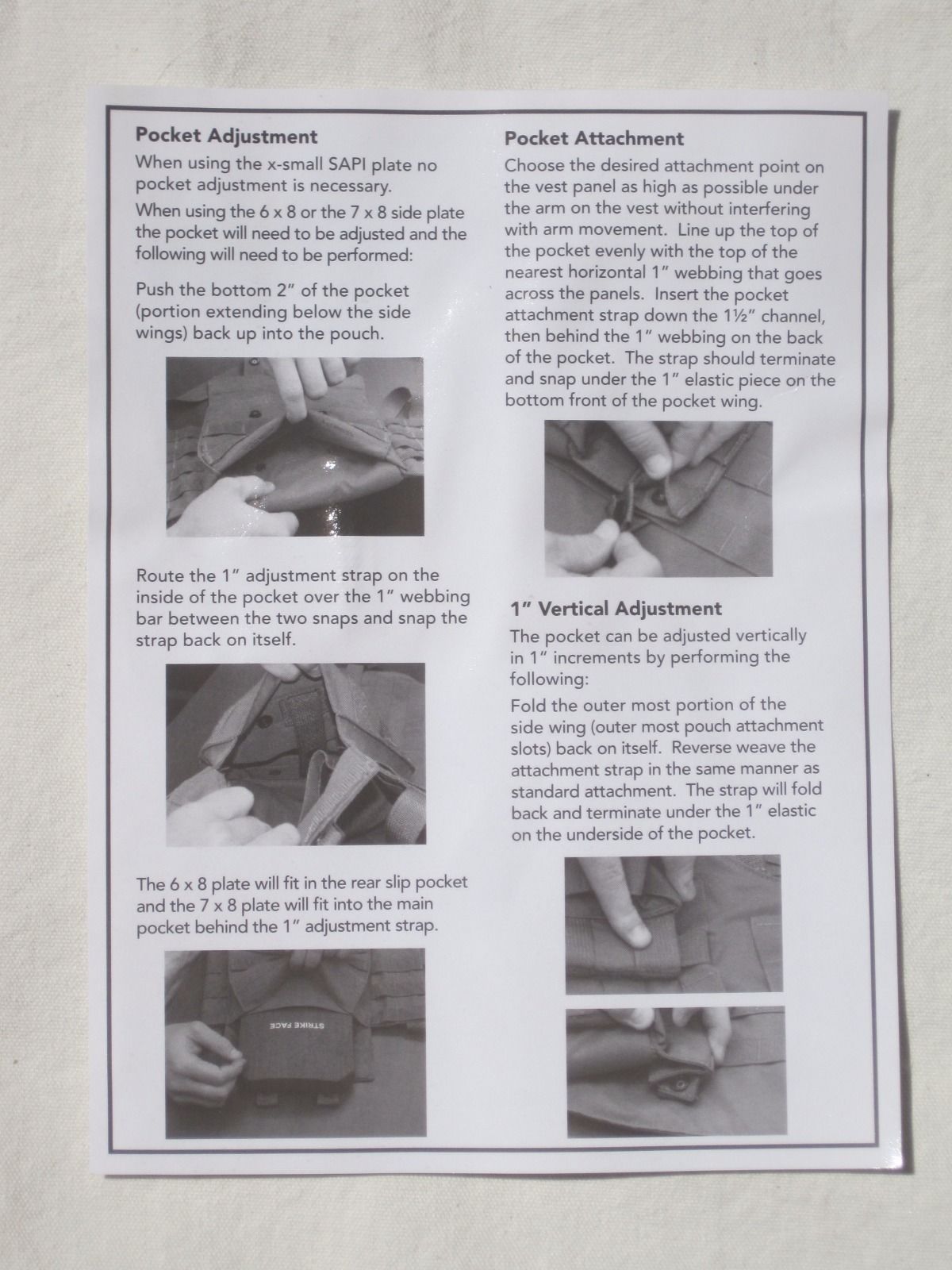 The side-ESAPI system consists of interchangeable plates that are inserted into ballistic carriers attached to the sides of a Marine's Outer Tactical Vest (OTV). The OTV contain soft body armor that provides protection from fragmentation and 9mm projectiles. The side-ESAPI plates are used in addition to the vest's soft armor inserts and provide additional protection from rifle-fired threats (5.56mm and 7.62mm APM2), the same protection as the ESAPI.
Logistics
TAMCN: C00152E
6"x8" plate, black, 7.62mm M80 ball protection:

8470-01-534-0760

[1]
6"x8" plate, green:

8470-01-540-6532

carrier for 6"x8"/7"x8"/x-small ESAPI plate:

8470-01-547-5915

A set of two carriers and two plates

8470-01-535-9876

carrier for 6"x8" plate

Protective Products International (PPI) S-SAPI Side Plate Carrier for OTV #SPC01-CB

8470-01-534-0777

8470-01-535-9878

carrier for 6"x8"/x-small ESAPI plate

MED-ENG Universal SAPI Pouch
left:

8470-01-534-0710

right:

8470-01-534-0696

soft ballistic insert:

8470-01-534-0736
Acquisition
Solicitation: M67854-06-R-3031 [2]
Similar Item
References
MARCORSYSCOM message Individual Body Armor Component Fielding Concept [pdf]
http://www.dodig.mil/audit/reports/fy08/08-067.pdf
http://www.defense.gov/contracts/contract.aspx?contractid=3349
http://www.defense.gov/contracts/contract.aspx?contractid=4051
http://nagoo14.blog.fc2.com/blog-entry-9.html
Notes
↑ https://www.worthpoint.com/worthopedia/sapi-ceramic-side-plates-level-iii-109902197
↑ https://beta.sam.gov/opp/1d099a6876fd44eda744c44ec127b0a8/view