Mountain Sleeping Bag
The M-1942 mountain sleeping bag is a mummy shaped, down and feather filled sleeping bag, made in regular and large size, in which an over-lapping tube construction prevents the entry of cold air at the stitching. The shape and design gives maximum warmth with minimum weight. Tie straps are attached to the foot of the bag. A waterproof bag is provided for protecting the rolled bag. The regular bag weighs 5.75 lbs. The large bag weighs 6.00 lbs. [1][2]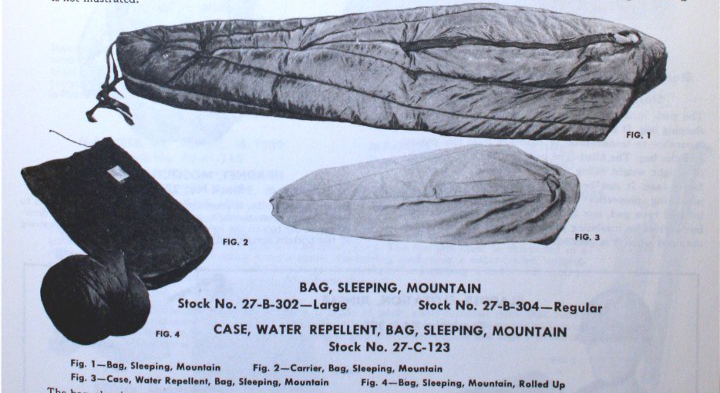 Specification
Logistics
regular:

27-B-304

large:

27-B-302
Replacement
Notes
↑ QM Sec. 1, August 1943. page 31.
↑ QM 3-1, May 1946. page 36.