Water Repellent Case for Sleeping Bag
The water repellent case for sleeping bag is made of poplin and provides a wind-resistant cover for the sleeping bag. It is ordinarily used with all sleeping bags. In warm weather, when little protection is needed, the case may be alone. Two openings in the seam at the foot of the case allow the tie straps on the sleeping bag to to be drawn to the outside to hold the items in a compact unit when rolled. It weighs 1.88 lbs. [1]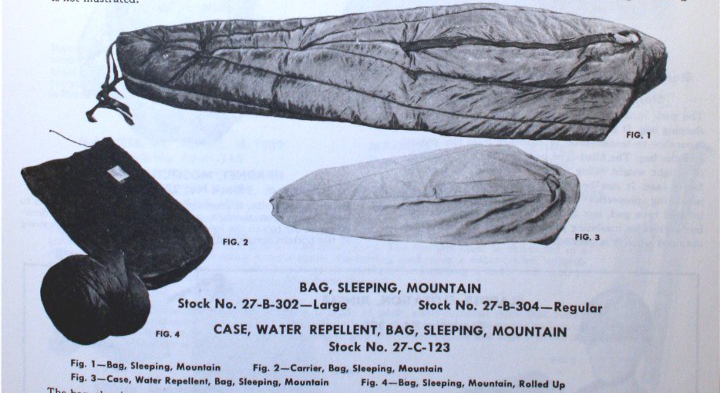 Specification
Nomenclature
CASE, WATER REPELLENT, BAG, SLEEPING, MOUNTAIN
CASE, WATER REPELLENT, FOR BAG, SLEEPING (PQD 315A)
Logistics
Replacement
Notes
↑ QM 3-1, May 1946. page 36.