Water Repellent Case for M-1945 Sleeping Bag
The water repellent case for M-1945 sleeping bag provides a wind resistant, water repellent cover for the sleeping bag.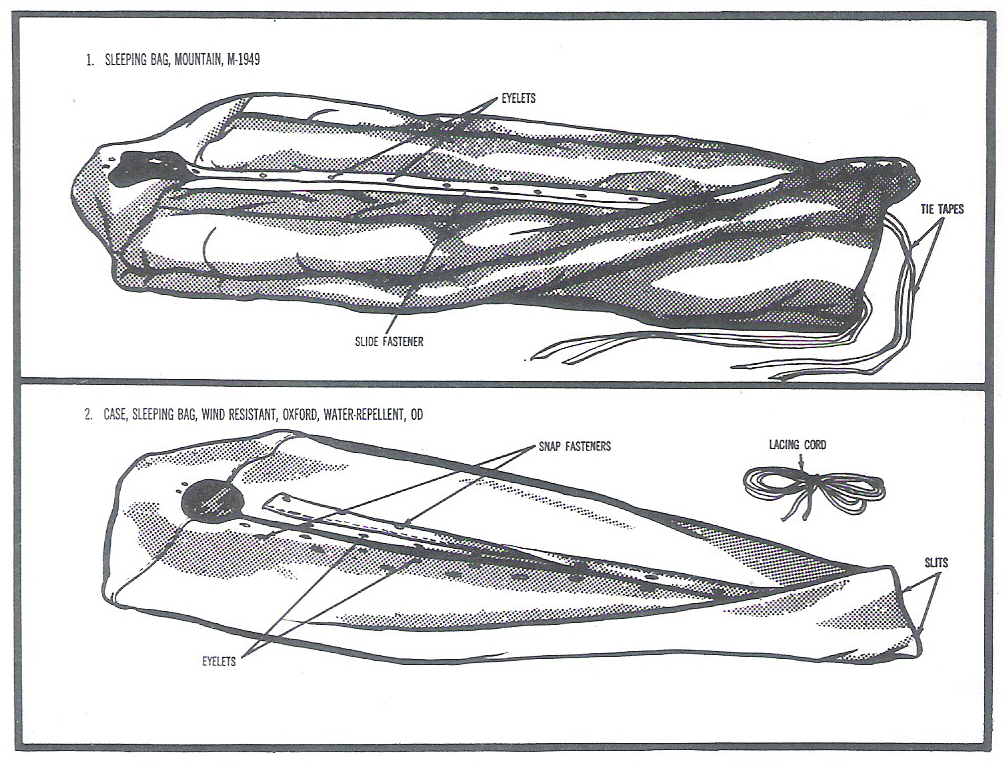 Description
The case is shaped to fit over the sleeping bag. It has full-length snap fastener closure opening and eyelets for attaching the case to the sleeping bag using a nylon lacing cord, which is provided with the case.
Material
The case is fabricated from wind resistant cotton oxford cloth, dyed OG-107, conforming to type 1 of MIL-C-484.
Specification
QMC spec PQD No. 315 Revision B,

1946-01-18

, CASE, WATER REPELLENT, BAG, SLEEPING, M-1945 [1]
JAN-C-707, later redesignated as MIL-C-707.
Nomenclature
CASE, WATER REPELLENT, BAG, SLEEPING, M-1945
CASE, SLEEPING BAG, M-1945, WATER REPELLENT
Logistics
27-C-123-45

8465-00-237-8719
Notes
↑ https://hdl.handle.net/2027/umn.31951d028501336?urlappend=%3Bseq=388