Aircrew Survival Small Arms Protective Body Armor
The SARVIP body armor is intended to be worn over the chest area to provide protection from small arms fire up to 12.7 mm (.50 cal).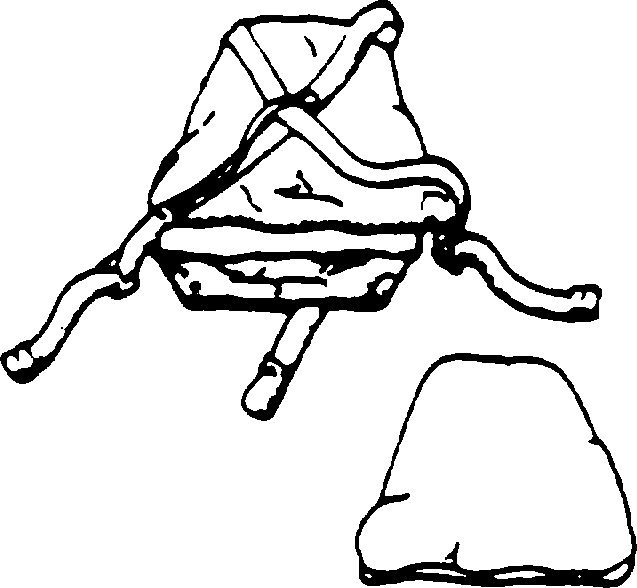 Description
The armor insert consists of a laminated ceramic/fiberglass composite backed with a 3/4 inch thick foam padding. The foam padding provides blunt trauma protection when struck with small arms fire.
A fire resistant aramid oxford fabric carrier with seven layers of Kevlar is provided to carry the insert. The Kevlar provides the necessary spall protection from the insert when the insert is impacted with a round. A cradle type harness arrangement on the carrier is used for holding the insert on the body. A quick release strap located on the bottom of the carrier allows the insert to be jettisoned during emergencies.
Material
The oxford aramid cloth used for the body of the carrier shall conform to MIL-C-43842. The color shall be Olive Green 106. The ballistic aramid cloth used for the insert shall conform to type II, Class 2 of MIL-C-44050.
Specification
National Stock Number
Carrier

Short:

8470-01-359-0422

Regular:

8470-01-359-0423

Long:

8470-01-359-0424

X-Long:

8470-01-359-0425

Carrier with insert

Short:

8470-01-359-0426

Regular:

8470-01-359-0427

Long:

8470-01-359-0428

X-Long:

8470-01-359-0429