Balaclava with Face Guard
The FROG balaclava has a hinged face guard that allows wearer to expose face without having to remove helmet and balaclava. It is issued in light and mid weight FR materials for different seasons.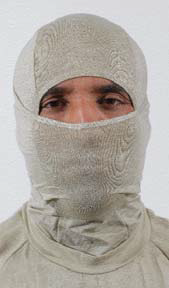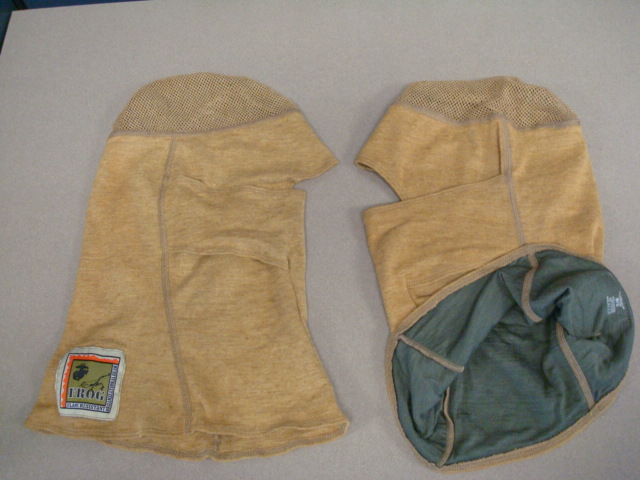 Cold weather wear guidance
The balaclavas shall be worn when flame/flash threat are present. For cold weather wear, the two balaclavas can be layered together for added warmth. The balaclavas can be worn under the helmet.
Logistics
Lightweight

Medium/Large:

8415-01-546-2650

[pdf]
X-Large:

8415-01-546-2742

Midweight

Medium/Large:

8415-01-546-2630

[pdf]
X-Large:

8415-01-546-2642
Improvement
Similar Item
References
https://store.potomacfieldgear.com/store/comersus_viewItem.asp?idProduct=482
https://store.potomacfieldgear.com/store/comersus_viewItem.asp?idProduct=339
Notes
↑ https://www.wewear.org/assets/1/7/FallGCC08_Marines.pdf