Lightweight Performance Hood
The Lightweight Performance Hood (LPH) is a fire-resistant, no-melt, no-drip head and face covering that provides the Soldier with protection from thermal threats and minimizes heat stress in hot-dry climates while providing limited heat retention in cool climates.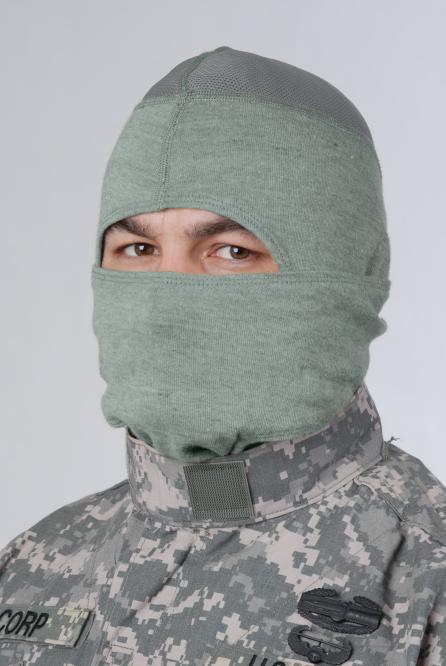 It is a one-size-fits-all item featuring a ventilated mesh top to minimize heat stress beneath the Advanced Combat Helmet. It is anti-microbial, anti-odor, and moisture wicking. It weighs approximately 3 ounces, fits easily in a Modular Lightweight Load-carrying Equipment (MOLLE) grenade pouch or uniform pocket.
It was first fielded in 2009, replaces the Combat Vehicle Crewman Hood and Anti-Flash Hood, is being issued at a rate of two per Soldier.
Logistics
Acquisition
Similar Item
References
FR Clothing Overview APBI [2010]
http://peosoldier.armylive.dodlive.mil/2010/03/12/covering-your-head-can-save-your-life/
https://www.army.mil/e2/-images/2010/03/12/66904/
http://www.army.mil/standto/archive/2010/05/26/
http://peosoldier.armylive.dodlive.mil/2011/07/18/equipment-piece-of-the-week-lightweight-performance-hood-lph/