Extreme Cold Weather Mitten Set
The arctic mitten set is intended for use with other component of arctic clothig under cold dry conditions.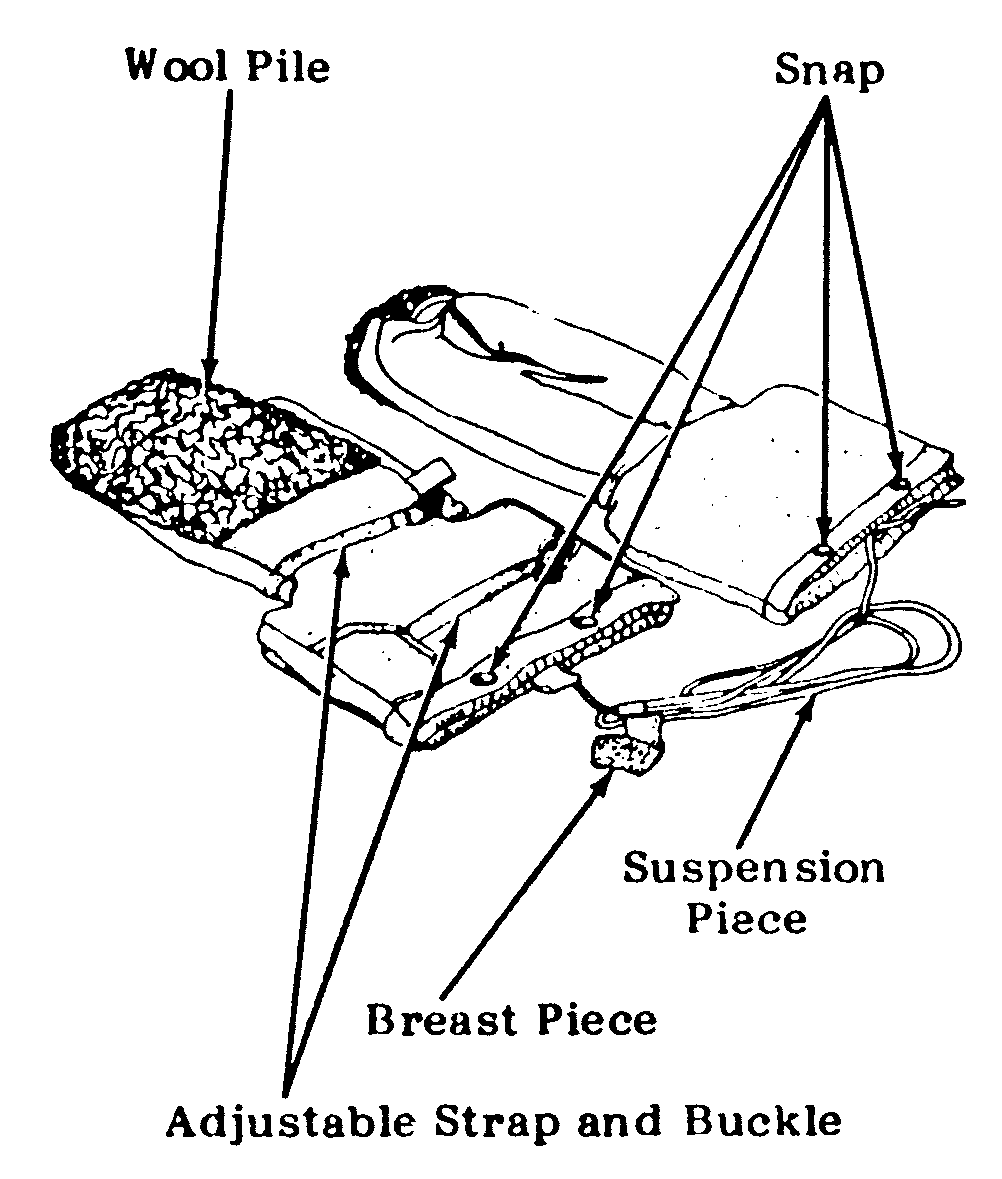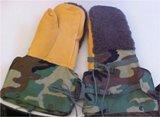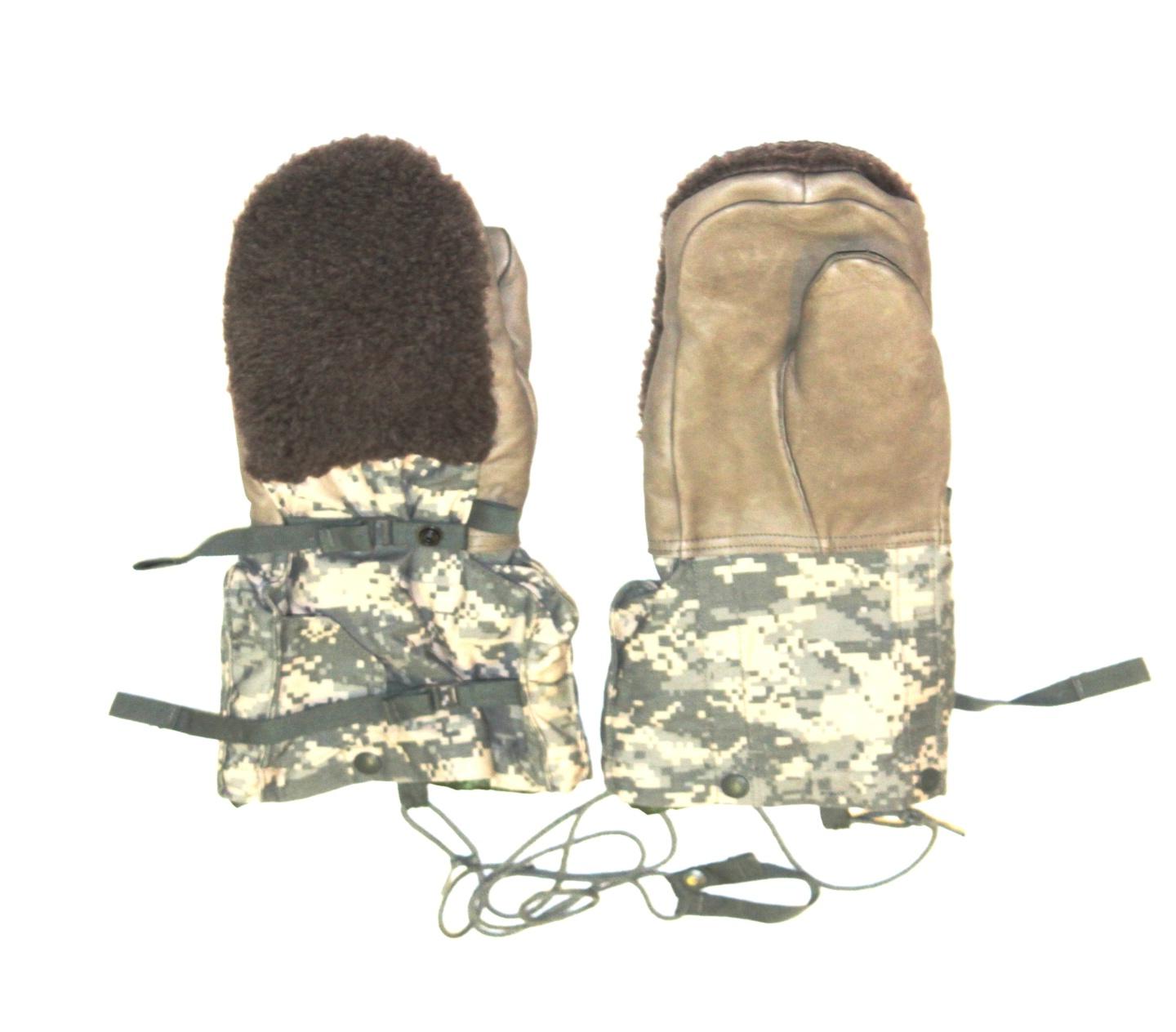 Materials Used
Deerskin leather is used on the palm side walls and front of thumb. The outer fabric for the mitten shell is a cotton and nylon wind-resistant, water-repellent sateen. The cloth outer piece is a 100% wool knitted pile fabric. The insulating material is a polyester batting.
Concept of Use
The mitten set is worn over
the triger finger wool mitten insert
to provide environmental protection to the hands in cold environments. The suspension harness is worn over an outer garment. The cord is placed around the neck and the strap is adjusted to lay on the chest to keep the cord in place. The ends of the cord are tied to the loop on the outer shell of each mitten. The outer shell of the mitten set can be separated from the insulating liner for drying.
Description of Item
The mitten set consists of a shell with removable liner and a suspension harness. The palm and front of thumb of the shell is leather. The remainder of the mitten is fabric. The back of mitten shell includes a wool pile material used for warming the face. Two adjustable straps and buckles are included at back of mitten. The liner is attached to the shell by four snaps. The harness includes a suspension piece (cord) and a breast piece (strap).
Specifications
Nomenclature
MITTENS, ARCTIC, M-1949
MITTEN SET, ARCTIC
MITTEN SET, EXTREME COLD WEATHER
Logistics
Mitten Set; LIN: M52829
Olive Green 104
UCP
TAMCN
V42902F
IDN
02119B
Small

8415-00-782-6715

8415-01-527-2757

Medium

8415-00-782-6716

8415-01-527-2721

Large

8415-00-782-6717

[pdf]

8415-01-527-2767

Mitten Shells
Small

8415-01-323-2032

Medium

8415-01-323-2033

Large

8415-01-323-2034

Mitten Inserts
Small

8415-01-323-2174

Medium

8415-01-323-2175

Large

8415-01-323-2176

Mitten Harness

8415-01-323-2177
Similar Item
Improvement