Combat Vehicle Crewman's Hood (Balaclava)
The CVC hood is intended to provide combat vehicle crewmen protection against wind, cold and flame and also worn with the extended cold weather parka, and under a helmet as a component of ECWCS (later replaced by extended cold weather balaclava hood).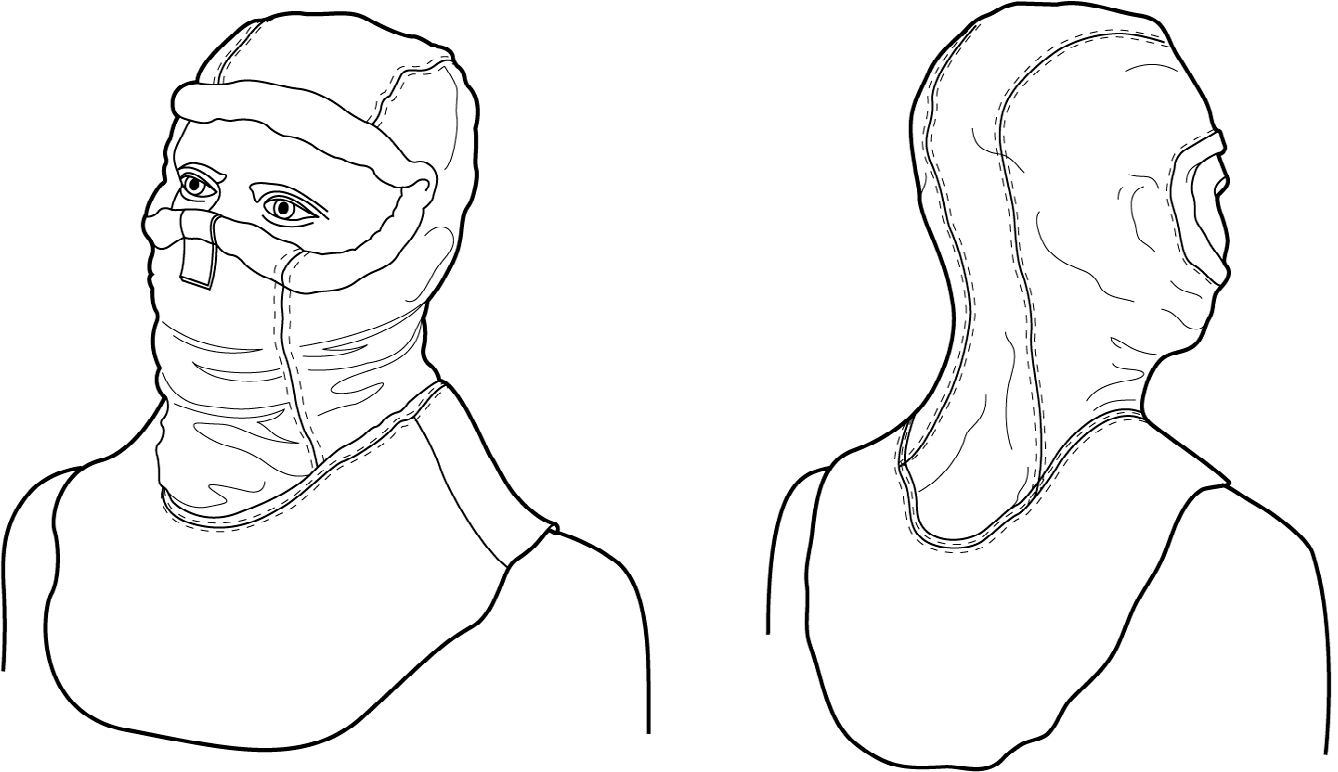 Description
The balaclava (hood) is composed of a knit comfort layer worn closest to the skin as well as a knit outer shell; sandwiched between these two layers is a wind barrier insert. There is a single face opening which will allow for eye exposure only, while exposure of the total facial area can be achieved by means of an elasticized adjustment feature. Neck protection is accomplished by an extending bib.
Material
The hood is made of NOMEX bi-ply knit, Pajama-Check NOMEX laminated to PTFE film, and NOMEX rib knit with doubIe covered SPANDEX yarn.
Specification
Logistics
Similar Item
Improvement